Plasma activation
Efficient surface activation and modification
If surfaces have to be varnished, printed or glued, they require good wettability of the surface for good adhesion. Many surfaces show insufficient wettability even in a clean state, which is intensified by impurities. As a result, liquids like adhesives and inks roll off. This is because the surface tension is very low and insufficient for further processing. If unprocessed material is processed, the result is often that paint and varnish do not adhere properly and quickly come loose again or that bonded parts fall apart. This can be prevented with plasma activation.
Plasma activation of a surface increases its surface energy and creates molecular anchor groups that correlate with those of the liquid. This manifests itself through improved wetting and leads to an optimized adhesion of suitable liquids.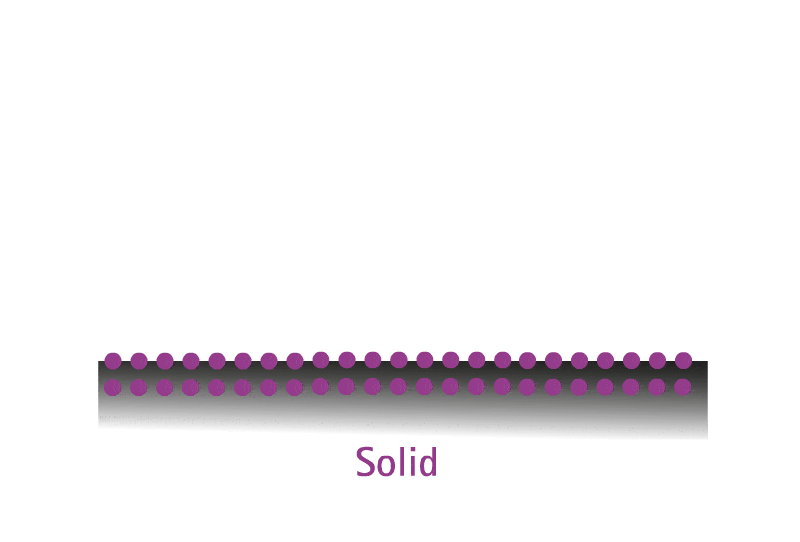 Practical example: Plasma activation of polyphenylene sulfide
In the example, two polyphenylene sulfide components were treated with atmospheric pressure plasma from the plasmabrush PB3 system.
Suitable materials
The following materials can be activated:
Metals
Synthetic materials
Glass, ceramics, natural stone
Natural leather, imitation leather
Natural fiber, wood, paper
Advantages of plasma activation
High process speed and reliability
No running costs
Environmentally friendly treatment without additional chemicals
Easy inline integration and automation
Articles on the subject