Inorganic materials
Through the plasma treatment of inorganic materials such as:
the surfaces can be finely cleaned on the one hand and the surface energies can be increased on the other.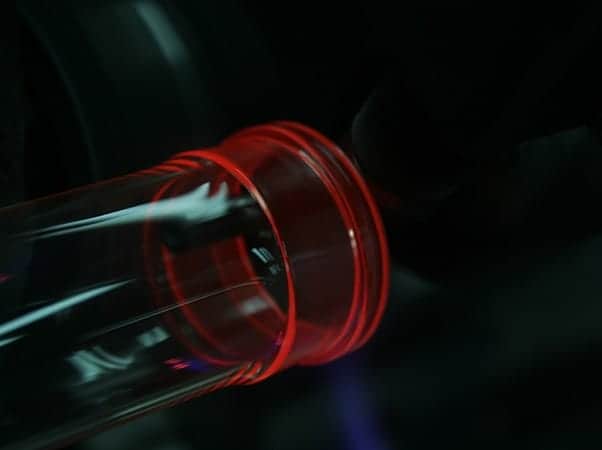 Glass
The plasma treatment of glass has been established in practice for many years. Without pre-treatment glass has a typical surface energy of 47 mN/m. After plasma treatment, the surface energy increases significantly. Treatment with the high power plasma system plasmabrush PB3 achieves a surface energy of >72 mN/m and with the handheld plasma device piezobrush PZ2 a surface energy of >67 mN/m. Test inks according to DIN ISO 8296 were used for the test.
Application example: bonding glass
A typical application example is bonding glass. The following table shows the improvement of the average adhesive strength after plasma treatment compared to untreated glass substrates.
Substrate
Adhesive
Treatment
Average
adhesive
strength

SD*

Gain
Glass

Epoxy glue

none
1,46 N/mm²
0,43
Glass

Epoxy glue

piezobrush
5,43 N/mm²
2,80
>3,7 times
Glass
All-purpose
adhesive
none
2,80 N/mm²
0,62
Glass
All-purpose
adhesive
piezobrush
3,85N/mm²
0,49
>1,3 times
Glass
Windscreen
adhesive (PU)
none
0,23 N/mm²
0,02
Glass
Windscreen
adhesive (PU)
piezobrush
0,85 N/mm²
0,04
>3,5 times
​*Standard deviation