Adhesion improvement glass and PDMS
Visit to the Biofluid Mechanics Laboratory of OTH Regensburg
In March our colleagues Andreas Ammon and Corinna Little got the opportunity to carry out experiments with the piezobrush PZ2 together with Prof. Dr. Lars Krenkel and his colleagues in the biofluid mechanics laboratory of the OTH Regensburg. The aim was to achieve an adhesion improvement between glass and PDMS (polydimethylsiloxane), which is important for the experiments of the research group, for example to investigate the behaviour of liquids such as blood.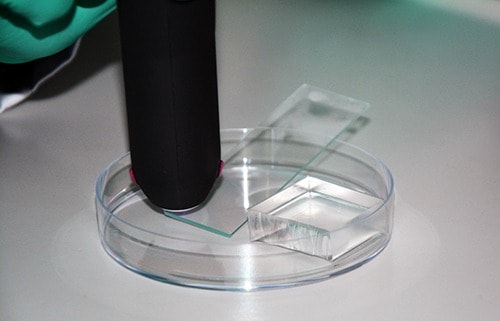 Topics like these are of particular interest considering relyon plasma's stronger focus on medical technology and its upcoming participation at MedtecLIVE May 21st to May 23rd in Nuremberg).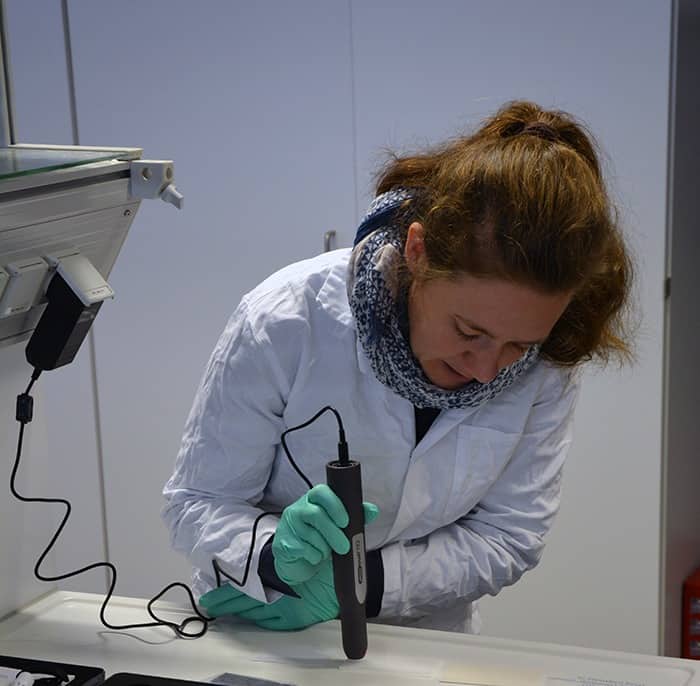 After a first promising preliminary test with the piezobrush PZ2, Prof. Krenkel and his colleagues will carry out further experiments with this handy cold plasma source. We want to thank all participants for the friendly reception at the Faculty of Mechanical Engineering of the OTH Regensburg and look forward to the results of the group.