Improved adhesion: Optimized adhesive bond with plasma
When plasma is used to functionalize a surface prior to bonding, the resulting optimized bonds will display a strong adhesion improvement. Plasma can be used on a wide variety of materials: metals, glass, ceramics, and even natural materials such as woods and textiles respond very well to plasma functionalization. For several our customers, it is especially important that many polymers with typically "non-stick" surfaces can be successfully glued and bonded following plasma treatment.
This surface functionalization achieved by plasma processing relies on a combination of effects: ultra-fine surface cleaning from organic contaminants, modification of the surface topography, modification of the crystalline structure of the surface layer, and deposition of functional chemical groups. Metals can be cleaned of hard oxides, restoring the sheer metal surface.
The atmospheric pressure of our plasma systems is generated using air or typical industrial gases such as hydrogen, nitrogen or oxygen. For our customers, this means a huge improvement regarding cost-efficiency, process safety and environmental compatibility, as expensive vacuuming equipment or wet chemistry are simply no longer necessary. Fast processing speeds make our system suitable for a wide variety of industrial applications.
The table shows a comparison of the pull off strength of bonding untreated plastics and the same plastics with previous plasma treatment with 2K epoxy adhesive. The comparison shows a significant improved bonding: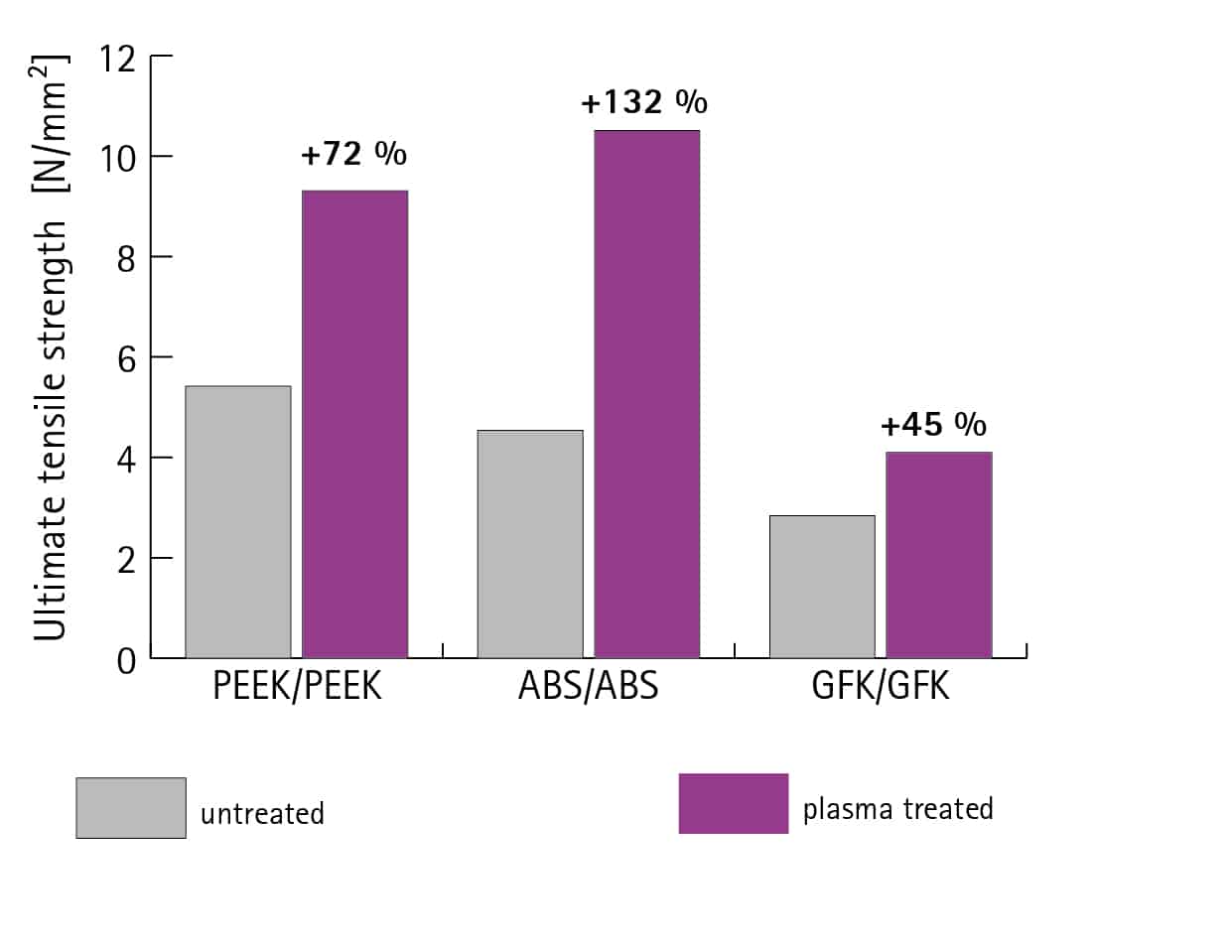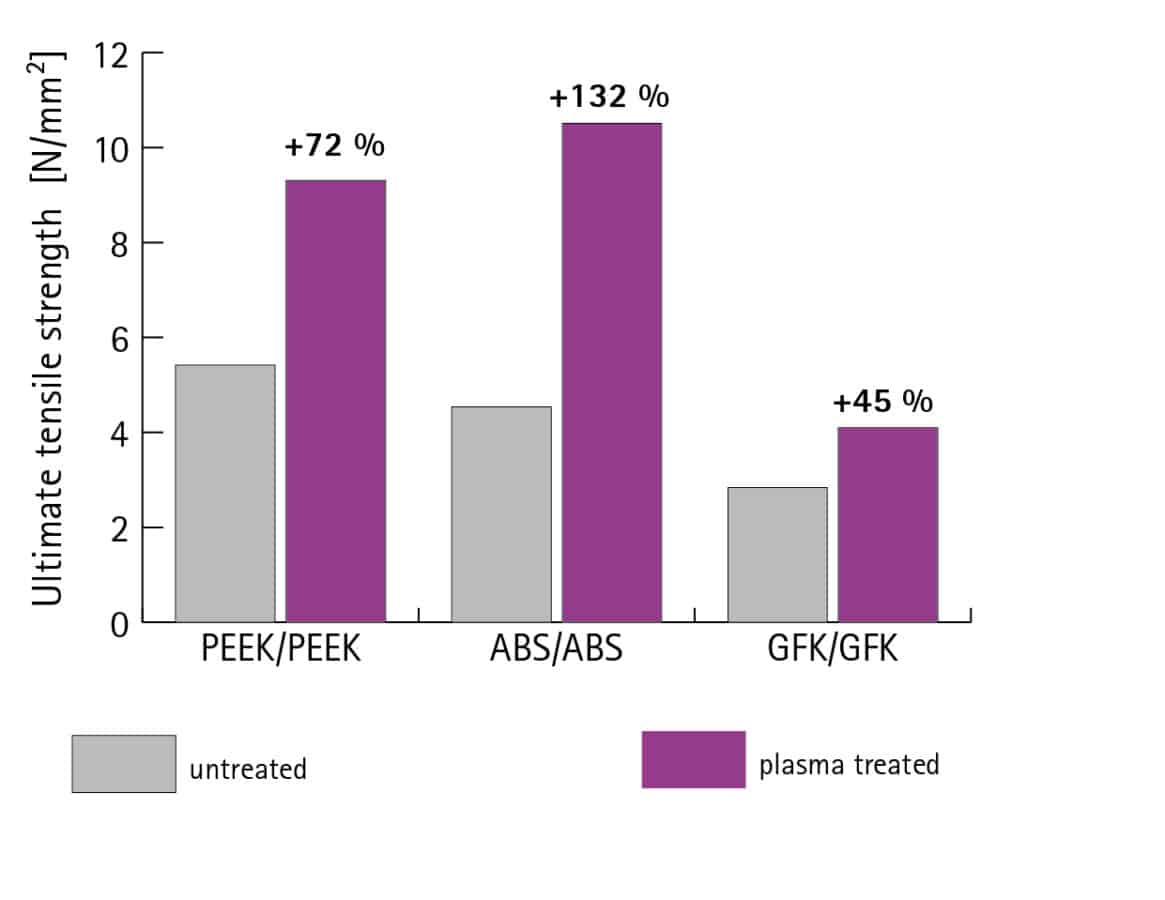 Advantages of plasma processing before bonding
Plasma cleans, strengthens and chemically functionalizes the surface. All these effects, which are required for adhesion improvement for bonding processes, are achieved simultaneously in a single step:
Ultra-fine cleaning, no residues
Gentle, non-destructive surface treatment
No wet chemistry
Air or cheap non-toxic working gases
Environmental friendliness
No expensive vacuum equipment
Fast processing speeds
Easy integration into existing production lines
Application examples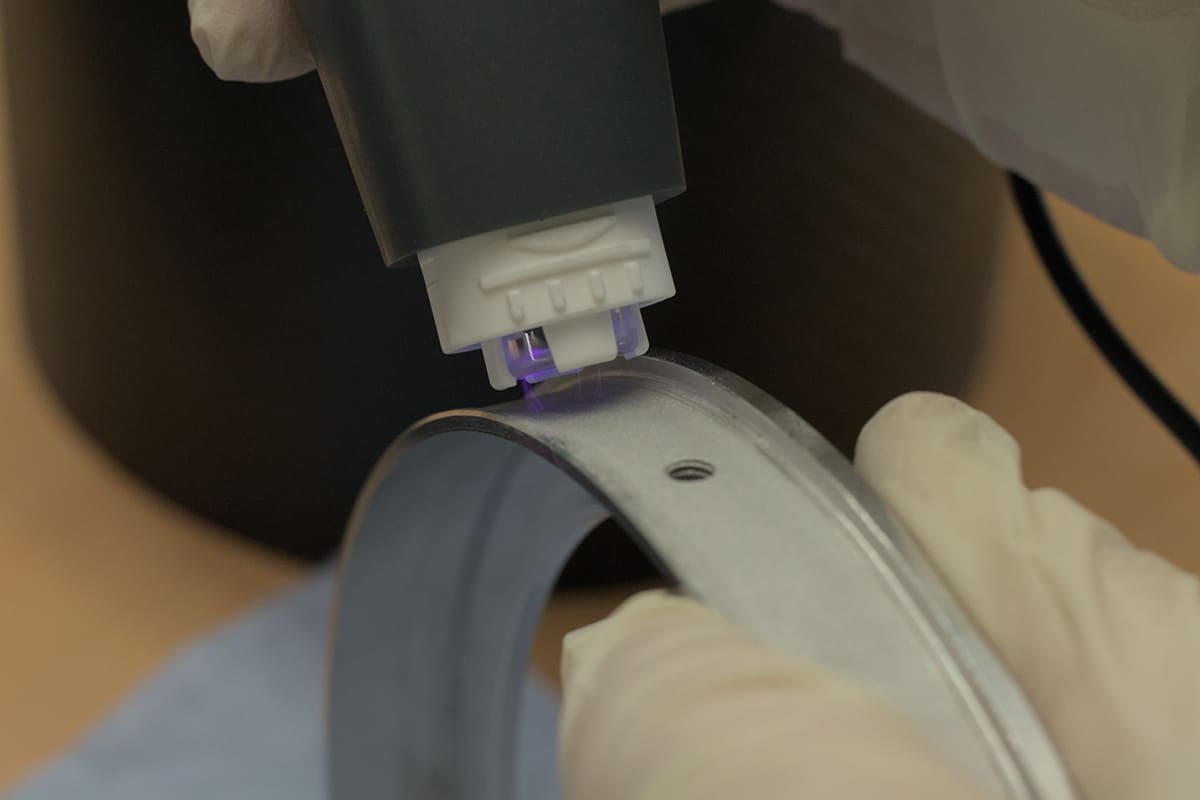 Customer reference: Space Team Aachen
The piezobrush PZ3 can be used efficiently in rocket development. Space Team Aachen uses it for the pre-treatment of carbon fibre reinforced plastic and aluminium interfaces.