Surface treatment of metals with plasma technology
The surface treatment of metals is already firmly implemented in many industrial sectors and is also urgently required. The main goal of surface treatment is cleaning, oxide reduction and pre-treatment of the respective metal. This serves in particular to achieve maximum wettability and to optimise adhesion by finest cleaning of the metals.
Using atmospheric plasma technology, you can clean, reduce and pretreat commonly used metals such as:
Aluminium
Aluminium-magnesium alloys
Stainless Steel
Copper alloys
Silver alloys
Cleaning of metal surfaces
Lubricants, coolants and release agents are often indispensable in the production process of metallic components, but they cause contamination on functional surfaces and thus impair subsequent processes such as gluing, printing, overmoulding, etc. Even after conventional washing processes, the wettability of surfaces is often still negatively affected by residues.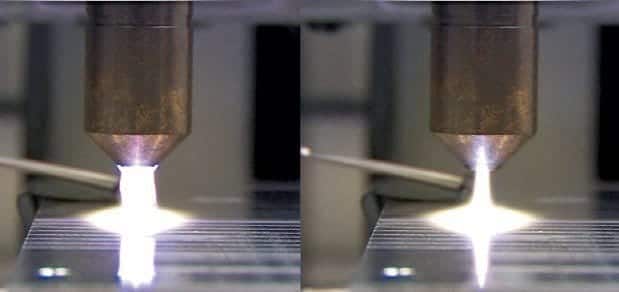 By treating these surfaces with the inline-capable plasmabrush PB3 system, the quality of subsequent processes is ensured by removing existing contamination. Furthermore, this system offers the possibility to achieve an even more effective cleaning and microscopic roughening of the functional surface by transferring the electric arc to the grounded metal substrate. The latter leads to a larger surface and thus to an even better adhesion of adhesive, sealing or potting compounds. Due to the special mode of the transferred arc, particularly critical subsequent processes can be optimized quickly and effectively. The removal of oxide layers is also made possible with this process that can replace the use of costly and environmentally harmful chemical baths.
Practice example: Treatment of stainless steel
In the example below you can see a stainless steel plate where the left half is treated with the piezobrush PZ2. The aim of the treatment is especially the fine cleaning of the surface in order to achieve a better wettability.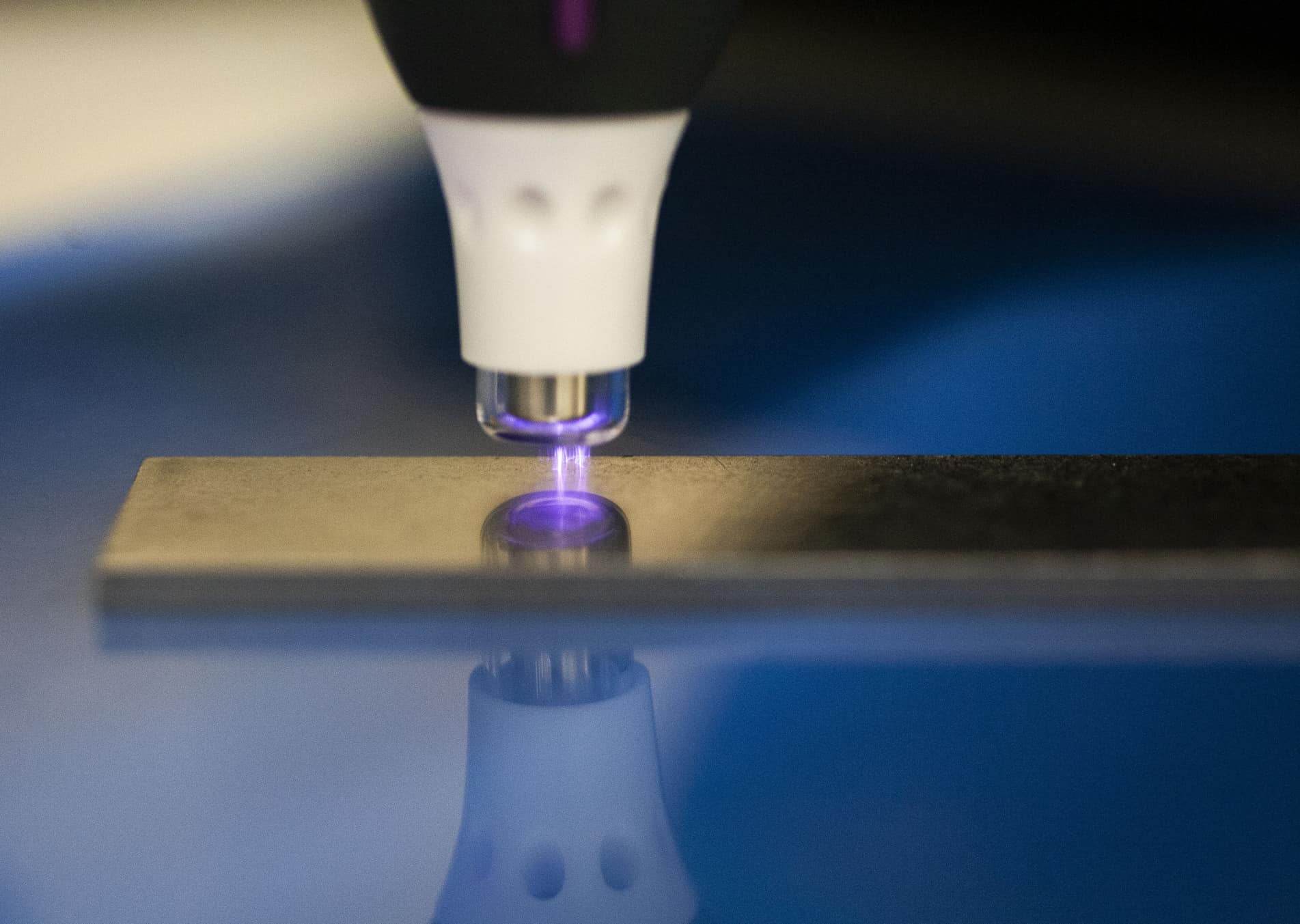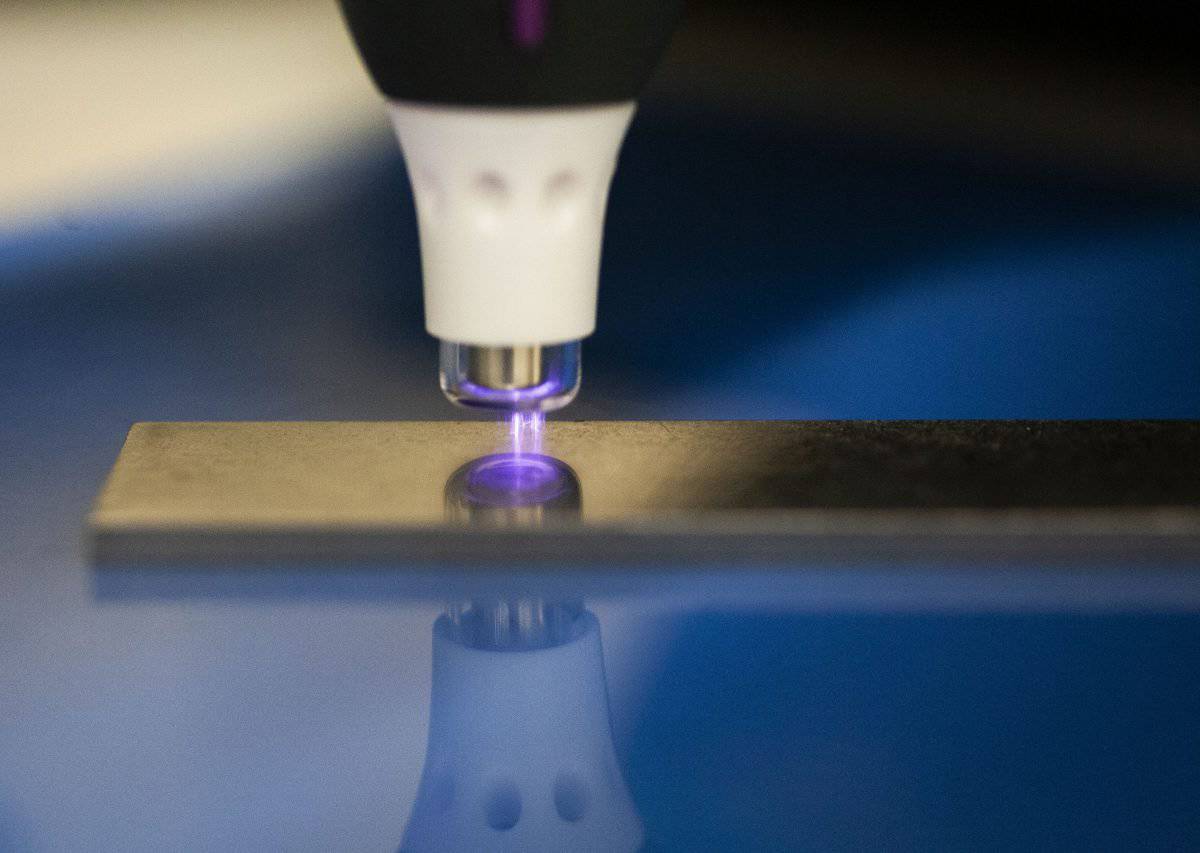 To clarify the result we use a test ink 48 mN/m. When applying the test ink, the increased wettability of the left side of the stainless steel plate compared to the non-wetted right side becomes very clear.
More application examples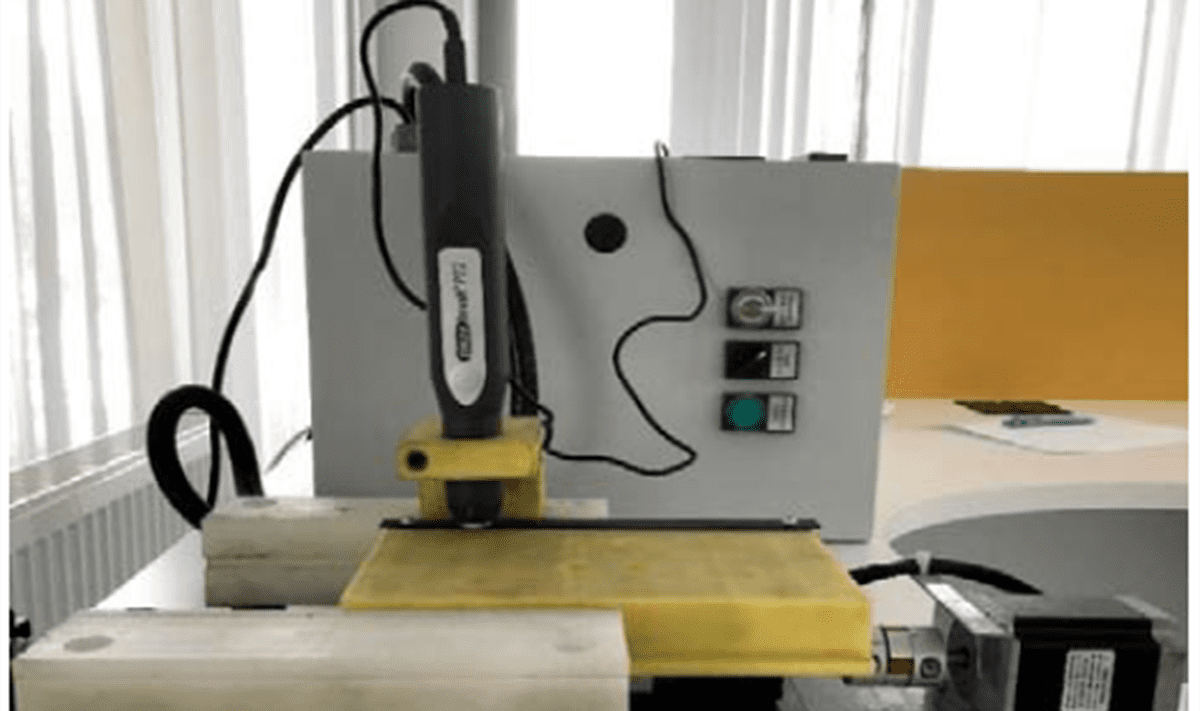 Effect of atmospheric pressure plasma treatment on the adhesive bonds of metal surfaces
In this study, the effect of the application of atmospheric pressure plasma on the strength of the bonded joint of galvanised and non-galvanised steels was investigated.