relyon plasma GmbH presents new prototypes at MedtecLIVE
At MedtecLIVE in Nuremberg, relyon plasma GmbH from Regensburg presents three new concepts (prototypes) for the use of plasma technology in the medical and cosmetics industry. The field of application ranges from a prototype for functionalizing implants to a sample device for cosmetic skin treatment and an odor reduction unit for shoes and clothes.
Regensburg. From May 21 to 23, 2019, relyon plasma GmbH, a subsidiary of TDK Electronics, is presenting three innovative concepts at MedtecLIVE in Nuremberg, Germany, which apply the unique plasma technology of the CeraPlasTM in the medical field.
mplaPrep concept for functionalization of implants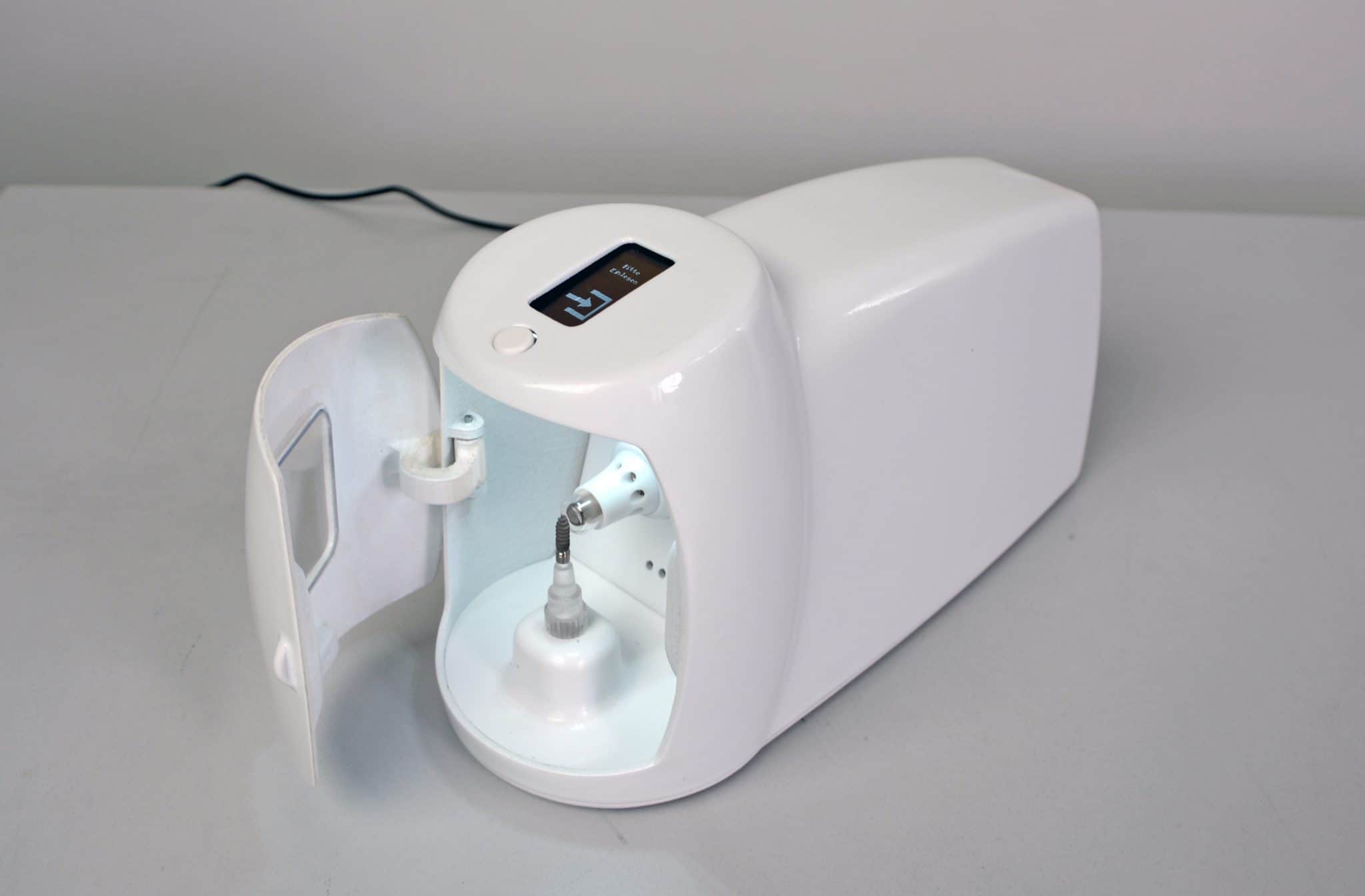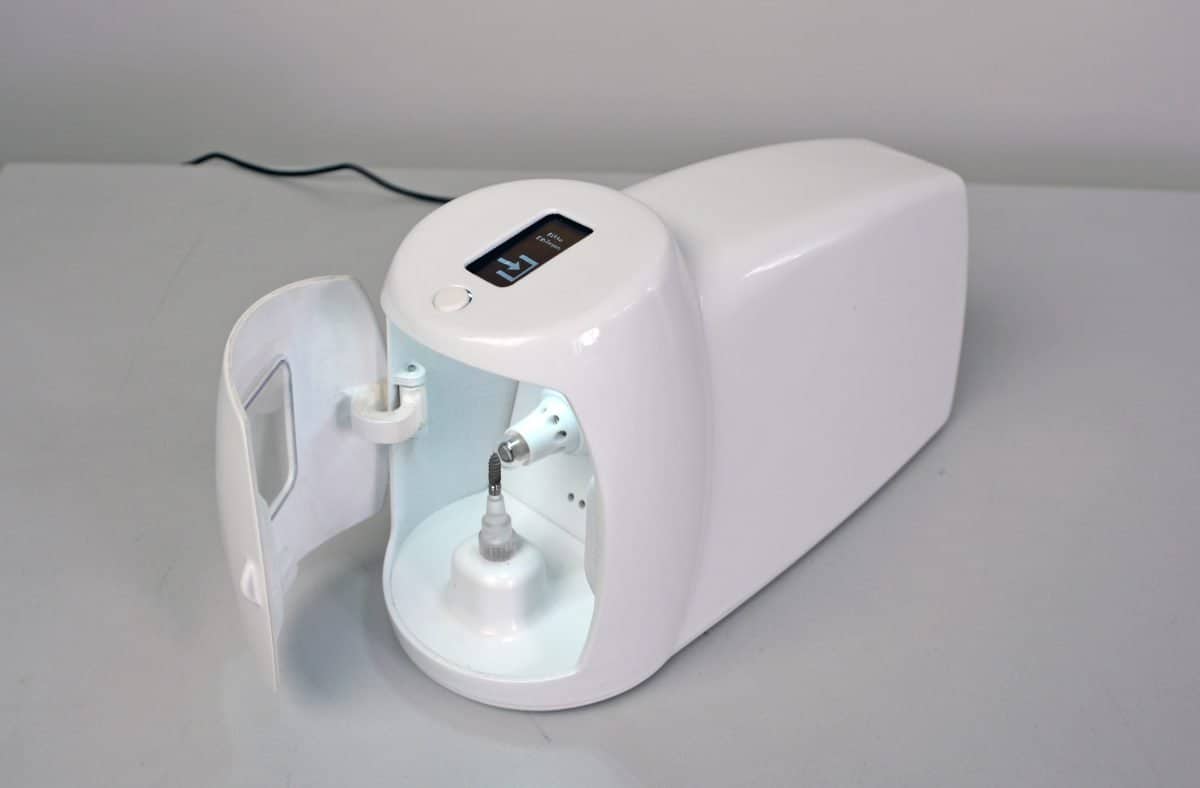 The implaPrep concept is a new prototype for functionalizing medical and dental implants to optimize surface wettability. This device enables automated plasma treatment immediately prior to implantation. The implant is placed in a small plasma chamber in which a 30-second plasma treatment is started at the push of a button. To ensure that the implant is treated evenly, it rotates in front of the plasma discharge. After treatment, the ozone produced is automatically neutralized by an activated carbon filter in a 10-second process. All treatment steps are indicated by a display and LED signals. By functionalizing the surfaces with atmospheric pressure plasma, the surface is cleaned, the implant sterilized and the risk of infection reduced. The improved wettability promotes cell formation on the surface of the implant and the healing process is accelerated.
beautyPlas for cosmetic skin treatment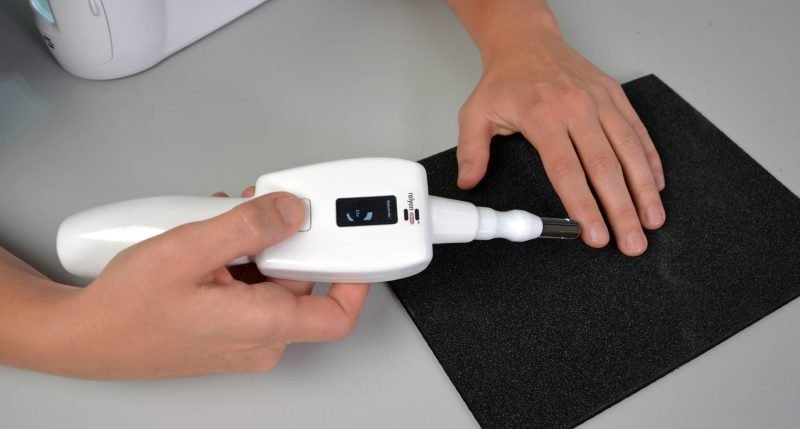 The prototype beautyPlas was developed for cosmetic plasma treatment. It can be used for the cosmetic treatment on the skin. In this case, the cold atmospheric pressure plasma acts in a complex way: via UV rays, reactive compounds and electric fields. Additionally, the device is used in manicure for the preparation of fingernails before varnishing or applying artificial fingernails. Here, the adhesion is increased, so that nail polishes and artificial nails last both better and longer. The device itself is operated in battery mode and is used at three watts and four pulses per second. A digital display can be used to select the desired treatment mode, by adjusting the power between 20% and 100%.
piezoFresh ionization module for odor reduction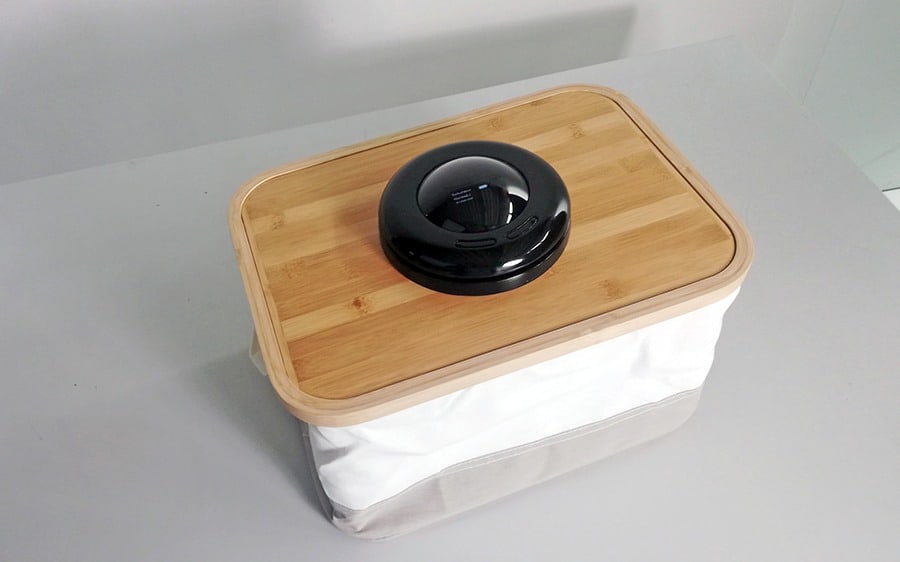 The piezoFresh takes advantage of the odor-reducing effect of plasma. The ionization module was integrated into a shoe box and a clothes box. The module generates ozone and thus neutralizes the smell of the shoes or garments. By the respective admission the module can recognize how large the volume of the box is and adapt the amount of ozone accordingly. The user can choose between four modes, ranging from a "fast" treatment of five minutes to an "intensive" treatment of five hours. Another possible mode is "ventilation": Ozone is circulated in the box and the shoes / garments are refreshed.
Visit relyon plasma GmbH at booth 9-451 and test the new products for medical and cosmetics industry on site.