CeraPlas™ element
The CeraPlas element, from relyon plasma mother company TDK Electronics, uniquely combines voltage transformation and plasma generation in a single component. This innovative technology is based on a PZT (lead zirconate titanate) ceramic material, which can be co-fired with the internal copper electrodes.
CeraPlas™ element features many advantages:
compact size, low weight
low power consumption
a low input voltage
a high output voltage.
CeraPlas is a high-performance component that can be integrated into different plasma applications, like the piezobrush PZ2 or the piezoFresh ionization module, as plasma source (ozonizer or ionizer) without the need for special high-voltage safety measures, giving it a high degree of application flexibility, ideal for handheld devices and other low power cold plasma applications.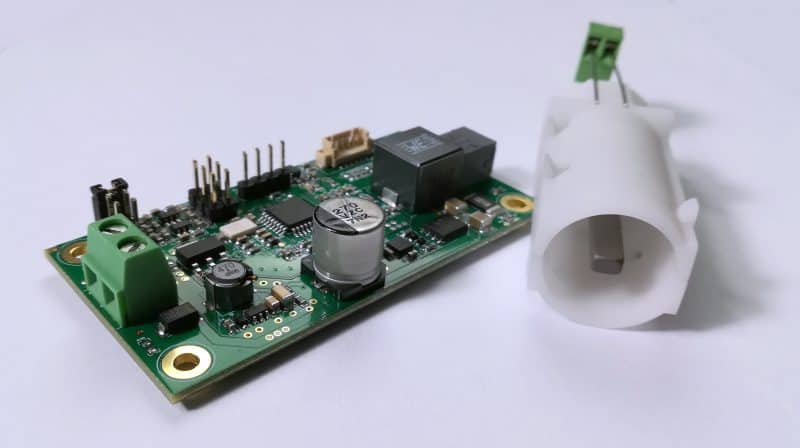 Technical data of TDK CeraPlas
Operating voltage [Vpp]: 12
Operating frequency fop [kHz]: 52
Output voltage [kV]: Max. 20 (load-dependent)
Power transmitted [W]: 8 (type)
Plasma temperature [°C]: <50
Process gas: Ambient air or industrial gases such as compressed air, N2, Ar, He
Ozone generation rate [ppm]: 20 (at 8 W with adapted measuring setup)
Dimensions [mm]: 70.6 x 6 x 2.8
Set of materials: Hard PZT with copper electrodes
Installation: Soldered brackets and connections at the vibration points
Learn about our products >>