Plasmaactivated water
Plasmaactivated water (PAW) describes water, that has altered properties due to a plasma treatment.
Creation of plasmaactivated water
One application of PAW is disinfection. Due to the plasma process, reactive oxygen and nitrogen species (RONS) are formed, which partially dissolve in water, some of them react there further to other species.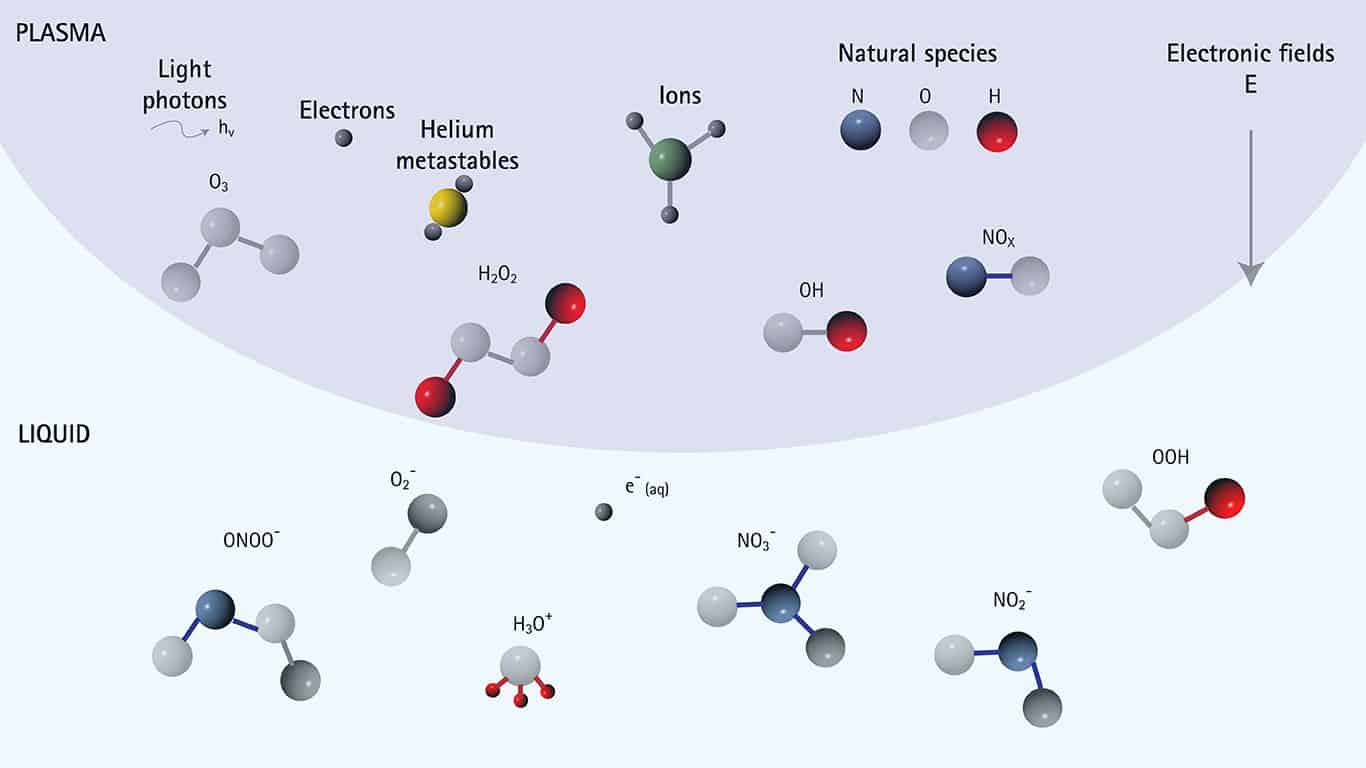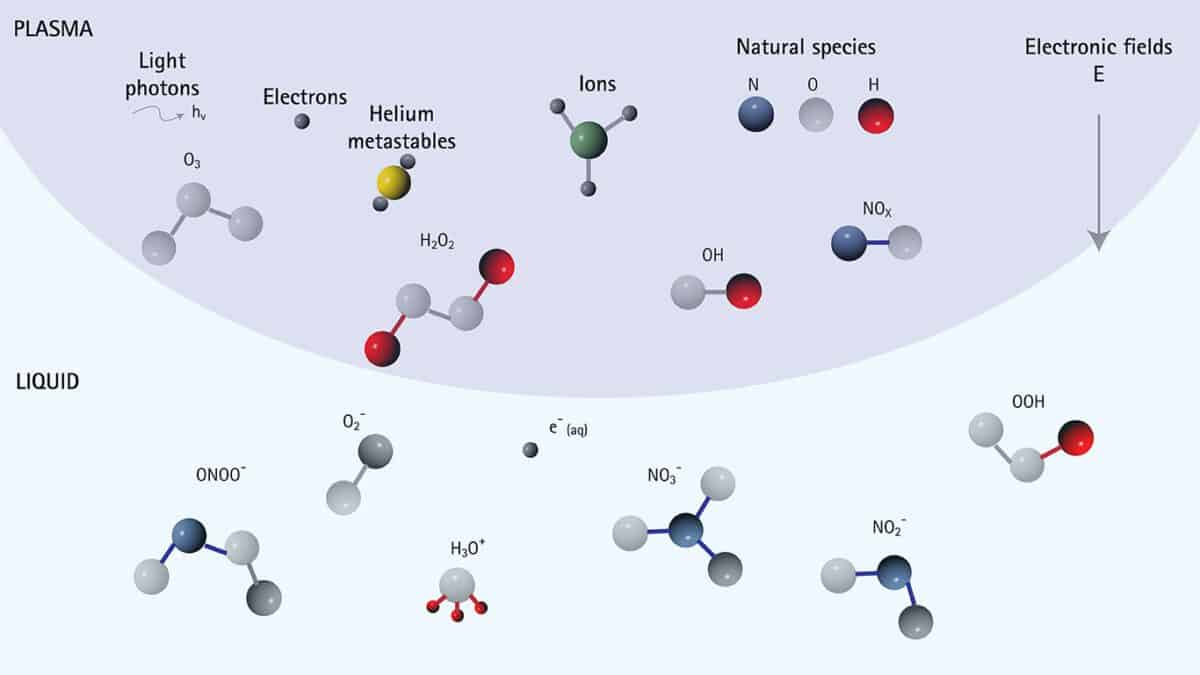 Characteristics
This leads to a modification of the pH-value, the oxidation / reduction potential and the electrical conductivity. The antimicrobial effect of plasmaactivated water is ascribed mainly to the dissolved ozone and hydrogen peroxide, as well as the nitric acid. PAW, which is generated only from electricity, water and air, is considered to be a cheap alternative for disinfection. The biocide effects remains active, depending on the type of microorganism, for some minutes up to several months.
Learn about our products >>