Self-sterile surfaces through covalent grafting
DeBogy Molecular Inc. is a Michigan early-stage company that uses transformative technology to permanently modify surfaces to eliminate viruses and germs on contact. Permanent self-sterile surfaces are created by covalently grafting biocidal molecules onto numerous substrates. The aim of the plasma treatment is to activate the surfaces and thus optimally prepare them for the grafting process.


Thanks to the plasma technology of relyon plasma GmbH, DeBogy as a young US start-up company was able to activate numerous substrates for pre-treatment with a cost-effective technology. The handheld plasma devices piezobrush® PZ2 and its successor piezobrush® PZ3 are used for this purpose.
Zoe Durand - Co founder and VP Marketing - DeBogy Molecular Inc.
In this example, a PVC sample is activated with cold atmospheric plasma from the piezobrush® PZ2 .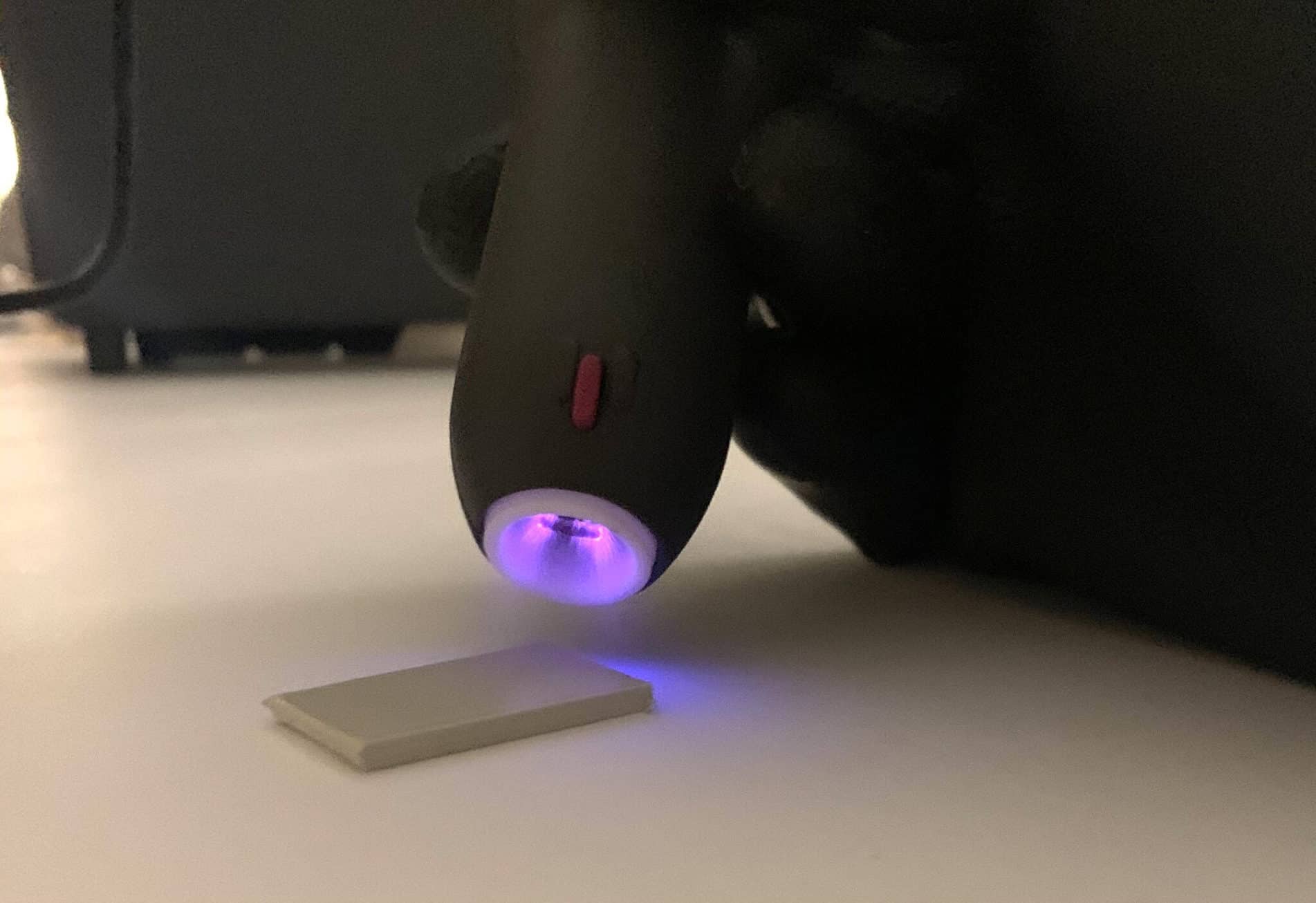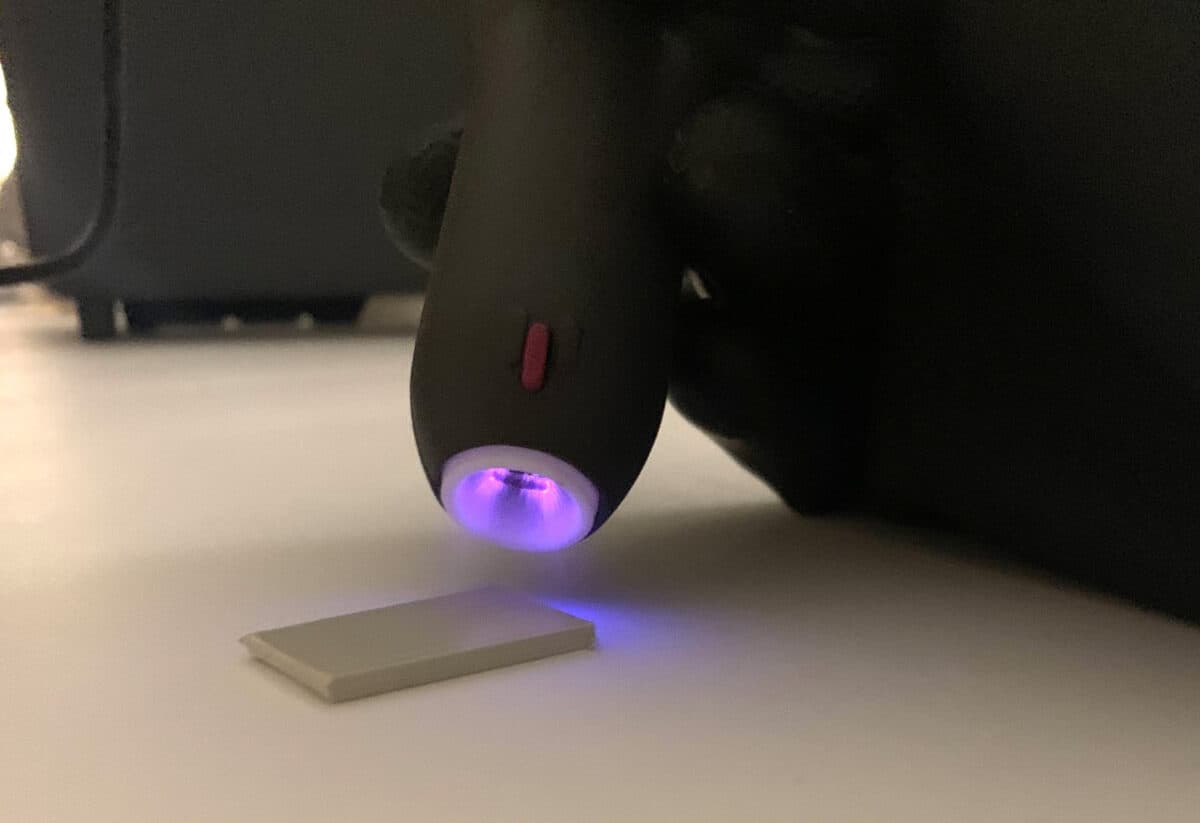 Another setup shows the use of the piezobrush® PZ2 for argon plasma activation using the Multigas nozzle.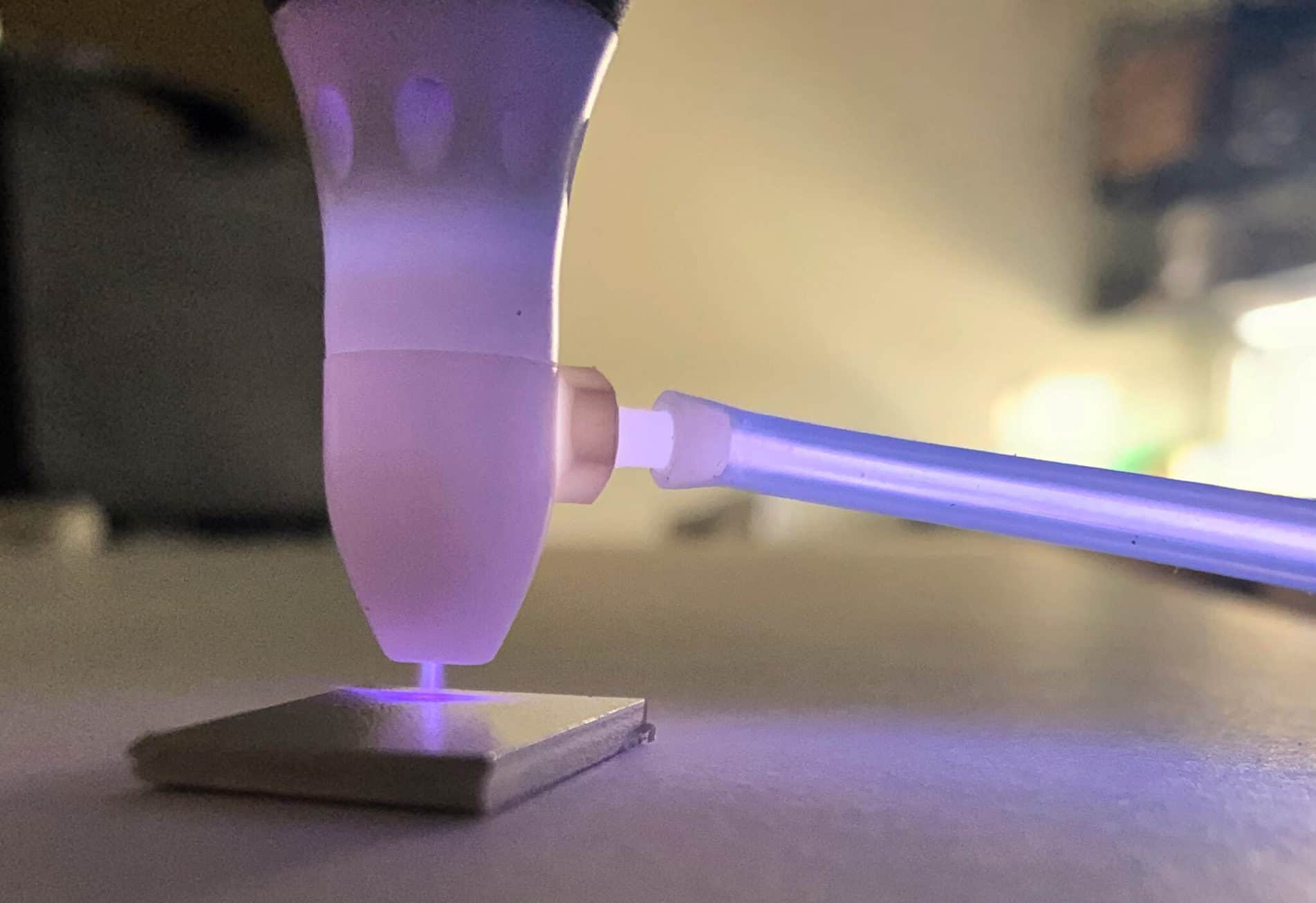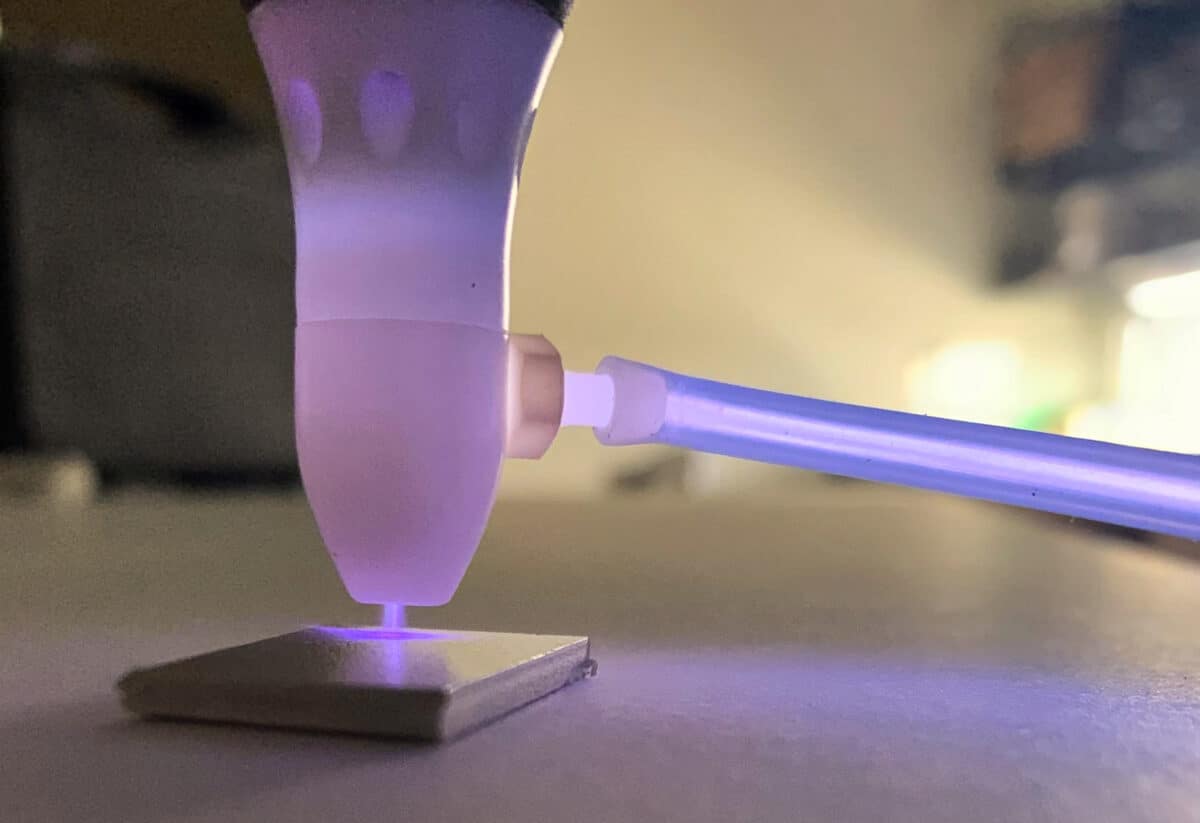 The image below shows a comparison of the contact angles before and after plasma treatment. The drop on the left untreated side of the substrate is very round and therefore wets the surface poorly. The three drops on the right plasma-treated side, on the other hand, are much flatter and wider, which indicates increased surface wettability.


Plasma treatment can achieve uniform wetting of the surface, so that the surface is subsequently also uniformly grafted by biocidal molecules and permanently self-sterile.
Not only did we obtain full satisfaction with relyon plasma products, but the customer and technical service was outstanding. Prior to each purchase, Corinna Little from relyon plasma provided thoughtful and valuable advice, ample technical information and followed-up on a regular basis. relyon plasma has far exceeded our expectations.
Houssam Bouloussa - Co-Founder & VP operations - DeBogy Molecular Inc.
We at relyon plasma are always excited to work with partners like DeBogy Molecular, that are on the driving innovation and change in our industry.
Landmark study by DeBogy Molecular
In a Landmark study published in June 2022, DeBogy Molecular shows that bacteria and fatal infections after implantation can be dramatically reduced when implants have been prepared through plasma activation and grafting.
You can find out more here.
More information
You would like to get more information about our plasma devices? Get in contact with us.
Get in contact >>