relyon plasma @ MedtecLIVE 2020
Please note that due to the new situation regarding the spread of the corona virus, MedtecLIVE will be postponed to a date in 2020, which is still to be determined.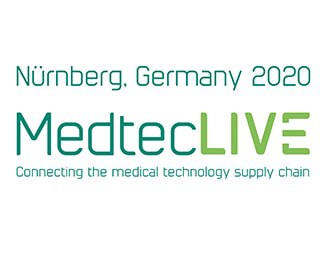 Plasma in medical technology
From March 31 – April 2, 2020, MedtecLIVE – THE event for the manufacturing of medical technology opens its doors in Nuremberg. We are very happy to present once again this year at the joint stand with Biopark Regensburg in Hall 10.0, Stand: 10.0-344, how versatile plasma technology can be used in medical technology.
In the foreground of our participation is the plasma hand-held device piezobrush PZ2, which has been used in medical and dental technology for many years. The piezobrush combines the sterilizing effect of atmospheric plasma with a highly efficient increase of surface energy.
Overall, surface treatment with plasma technology offers decisive advantages for many fields of application in biotechnology, pharmacology and medical technology – and also in dentistry. The acceleration of wound healing is particularly noteworthy here.
About MedtecLIVE
MedtecLIVE was created from the events Medtec Europe and MT-CONNECT and entered the market at its first event in 2019 as THE European trade fair for medical technology. MedtecLIVE's concept aims to link all players in the medical technology industry, from classic suppliers to manufacturers.
The exhibition with a top-class supporting program ranging from special areas to specialist lectures in the exhibition forums will be rounded off by the parallel and freely accessible MedTech Summit Congress and the B2B Matchmaking event "Partnering". The close intermeshing of the exhibition and the high-caliber accompanying program will ensure an overall event that has become an innovation hub and a unique networking platform for participants from all over Europe and beyond.
Visit us at booth 10.0-344
Visit us at MedtecLIVE and get a free entrance ticket for the exhibition.