Plasma treatment of films
Gen-Plus aims to promote new innovations in the field of formulation and technology concepts for the pharmaceutical industry.This includes solid and semisolid dosage forms as well as patches and thin films. The range is from the early idea to the medicinal product samples (for clinical trials) under GMP conditions. The plasma handheld piezobrush PZ2 is used for the plasma treatment of films made of polyethylene and polypropylene.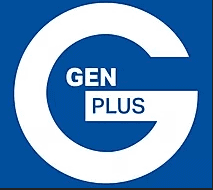 Gen-Plus develops transdermal patches. We upload various substances on thin films. We used the piezobrush to explore improvements in adding these materials to our film products. The corona treatment done by the piezobrush enabled a better
adhesion
of the substances to the film. The piezobrush was easy to use and practical in a R&D lab environment.
Juraj Jerkovic - Gen-Plus GmbH & Co. KG
Are you interested in further information about our piezobrush PZ2?
Get in touch >>