Plasma technology in dentistry
The Piezoelectric Direct Discharge Technology, or PDD® technology for short, introduces a device class for dentistry whose particularly compact plasma generation is predestined for a wide variety of medical and medical-technical applications. The device class presented here combines the sterilizing effect of atmospherically generated plasma with a highly efficient increase in surface energy.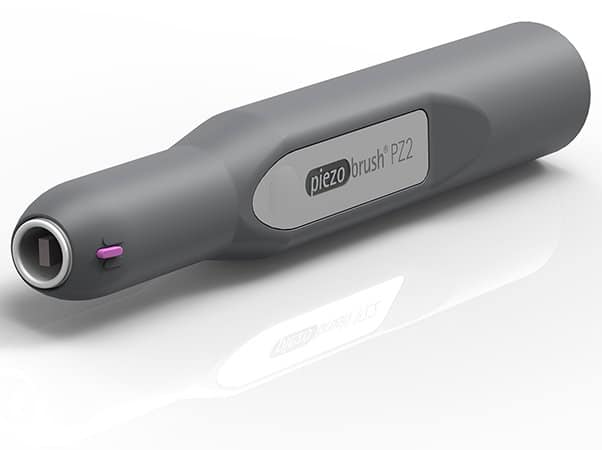 In the ZWP (Zahnarzt Wirtschaft Praxis) issue 12-2015 is our article about plasma generators for medical applications. Surface treatment with plasma technology offers decisive advantages for many fields of application in biotechnology, pharmacology and medical technology – and also in dentistry. Especially the acceleration of wound healing is highlighted here.
Atmospheric plasma technology is on the threshold of widespread application in many areas of medicine and medical technology. The effectiveness, especially of non-thermal plasma sources, has been proven in many scientific studies. Under laboratory conditions and with experimental system approaches it was shown that cold plasma sources are extremely effective in the treatment of wounds and various inflammatory diseases in dermatology and dentistry as well as in accelerating wound healing. A comprehensive enumeration of the different therapies and methods is very well summarized in the introduction of the publication "Plasma Medicine".