relyon plasma @ formnext
From 19 – 22 November 2019, formnext, the world's leading trade fair for additive manufacturing and the next generation of intelligent industrial production, will take place in Frankfurt am Main. Relyon plasma will present this year for the first time in hall 11 on booth A76 which adhesion improvements are achieved by plasma in additive manufacturing.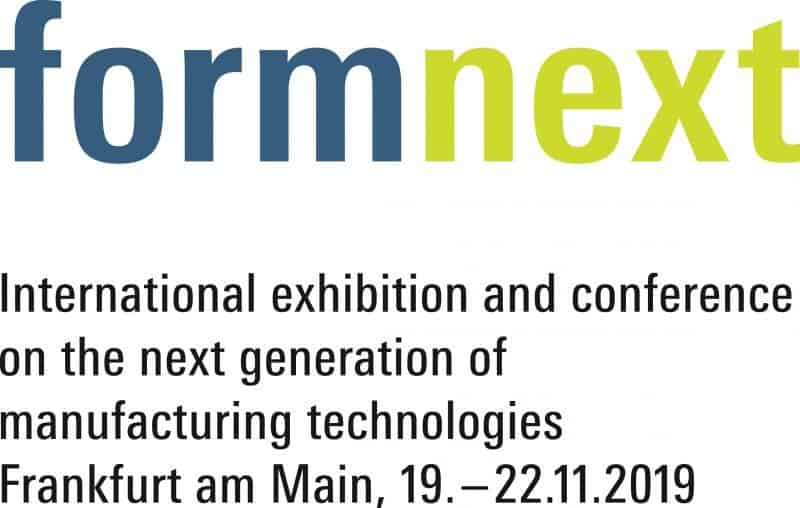 3D printing as a young technology is constantly on the lookout for improvements and innovations. This is what happens when the young plasma technology and 3D printing are combined. For example, the plasma handheld piezobrush PZ2 is used for bonding 3D-printed individual parts to large components, since a previous plasma treatment significantly improves adhesion. This allows up to three times the strength of the bonded joints to be achieved without the use of environmentally harmful chemical primers.
Plasma technology is also used to improve adhesion in the fused filament fabrication (fff-fdm) process. In this process, the last 3D line printed is treated with plasma before the next line is melted onto it, so that the adhesion between the layers is increased.
Another application can be found in aerosol jet system where the high performance plasma system plasmabrush PB3 is used for substrate treatment and cleaning. This improves the wettability of the substrates, which leads to a significant improvement in adhesion and thus better quality of the printed lines.
Visit relyon plasma at booth 11.0 A-76 and learn how you can integrate plasma technology into your daily work. The integration of plasma in additive manufacturing is still a very new topic, which has not reached its limits yet, join us in further developing this success story.
Visit us at booth A-76
About formnext
The Formnext exhibition showcases the complex, multifaceted world of additive manufacturing across the entire range of materials used, from polymers to metals and other materials, as well as every process step in state-of-the-art industrial production right up to series production.
At Formnext, you can expect:
A leading global trade fair dedicated to additive manufacturing and industrial 3D printing
A conference held in tandem with the exhibition by our content partner TCT with 849 booked day passes
632 exhibitors and 26,919 visitors on 37,231 square meters of space
Exhibitors from 32 nations and 49 % international visitors