Ethylene Propylene Diene Monomer (EPDM)
Ethylene propylene diene monomer (EPDM) rubber is a synthetic elastomer (rubber) with high resistance to weather and ozone as well as high thermal stability. Due to its high elasticity and chemical resistance, it is used for various types of seals, such as for example O-rings for shaft seals or also for flat seals.

Surface energy and contact angle
The surface energy of EPDM ist with 25 mN/m quite low. It is possible to increase the surface energy to 49 mN/m by plasma treatment with the plasmabrush PB3 system.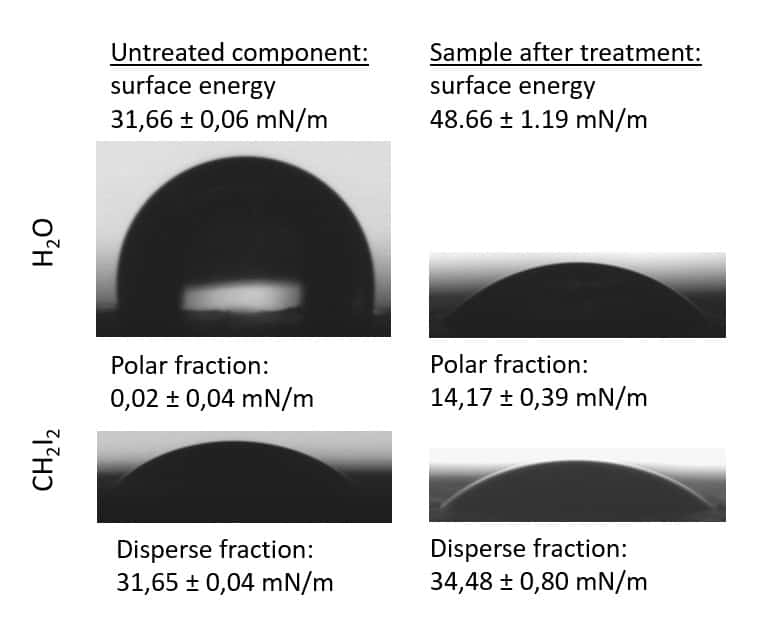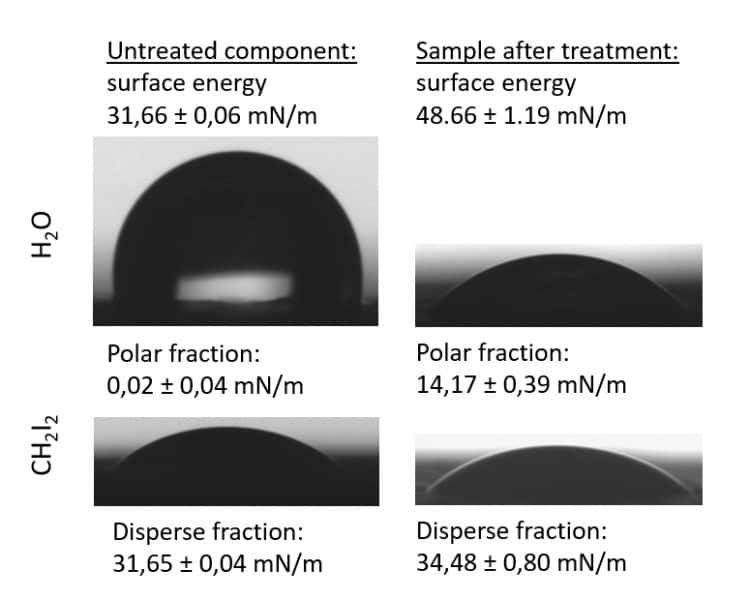 Field of application
EPDM is commonly used for steam and hot water hoses, weatherproof foils and close-pored foam mats.
Learn about our products >>