Cold plasma ensures high quality of medical products in the production process
IKA Group is a leading company in laboratory, analysis, and process technology, specializing in mixing, heating, distilling and crushing applications among others. As part of this expertise, IKA Group produces pipettes in Staufen that have to be autoclavable to meet high hygiene standards. During production, relyon plasma's innovative PDD Technology® is used for bonding polypropylene to ensure the high quality of the medical products.
The pipette housing components are made of polypropylene (PP). A grey cover is glued to the white body with acrylic adhesive. Pre-cleaning the plastic surface with isopropanol alone cannot guarantee that the adhesive bond will survive the autoclaving process at 121°C without damage. Therefore an activation of the polypropylene is necessary to ensure the required quality of the bond.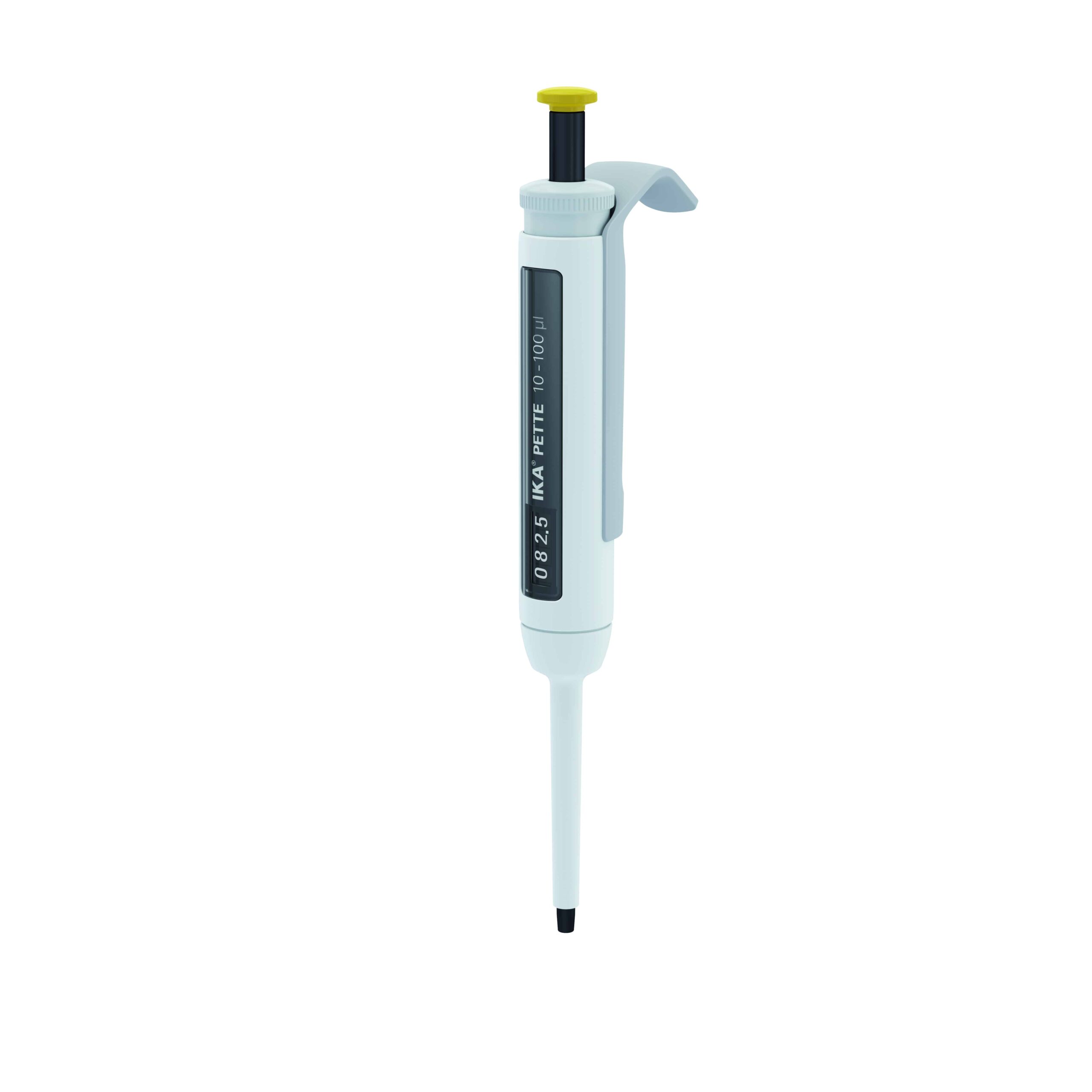 Plasma activation prior to bonding polypropylene
The activation of the plastic material is carried out during pipette production by cold plasma with the piezobrush® PZ2-i. The piezobrush® PZ2-i is permanently integrated into the production line. The plasma activation allows the bonding of polypropylene directly after the surface pre-treatment without any delay. The discharged plasma is highly effective and barely exceeds room temperature. Therefore a temperature induced over-treatment of the plastic surface can be excluded, even if the line should come to a halt. Thus, this atmospheric treatment with cold plasma from the piezobrush® PZ2-i differs from other conventional pre-treatment methods such as flame treatment or the use of wet chemical primers.
Innovative plasma technology
The use of the piezobrush® PZ2-i with its innovative cold plasma technology ensures simple and reliable quality of the adhesive bond during pipette production. In addition, this type of surface treatment offers process and quality reliability as well as a safe work environment. The ozone produced can be extracted by a simple suction device. Due to the high efficiency and the correspondingly low power consumption and temperature of the plasma, there is no danger to employees, even in case of accidental contact. With conventional plasma jet systems, such as the plasmabrush® PB3, on the other hand, the operator has to ensure that the system is protected against contact by means of a barrier or enclosure.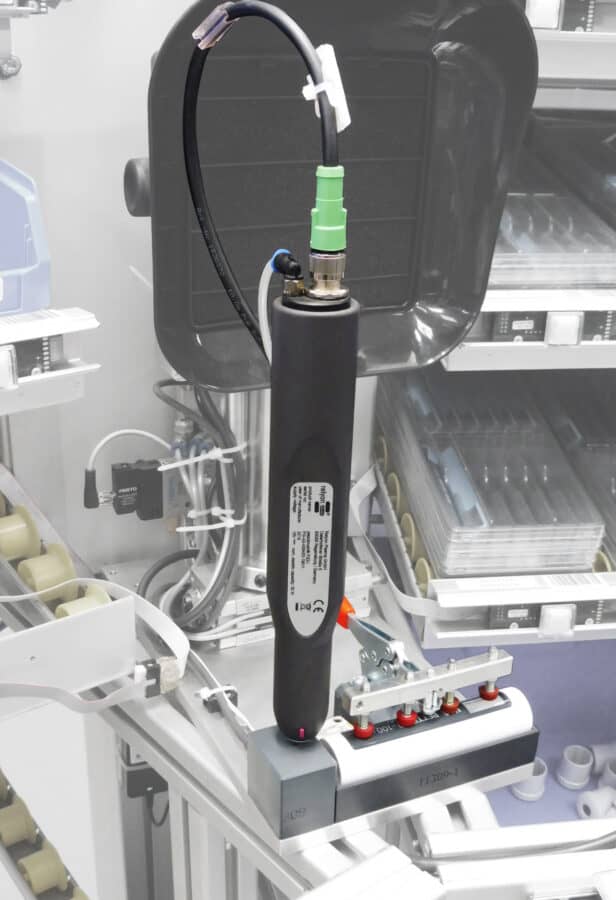 Plasma handheld device for feasibility test
The piezobrush® PZ3 handheld device is suitable for testing whether cold plasma provides the desired process improvement for a specific application. This is ideal for initial feasibility tests as well as for the production of small series. Thanks to its integrated fan, it does not require the use of external gases. In addition, the piezobrush® PZ3 has various process modes that allow the determination of reproducible parameter sets. Afterwards, the piezobrush® PZ2-i can easily be used for automated production. Both systems are also available as rental units.
Further informationen
Are you interested in further information on the use of plasma technology in production? Get in touch with us.
Contact >>