Sales partner training at Ulbrich
Last week Michael Ries from our technical service was at a sales partner training at Ulbrich Maschinenbau- und Export-Import in Tribuswinkel, Austria. The aim of the training was to deepen the plasma basics and to discuss concrete applications.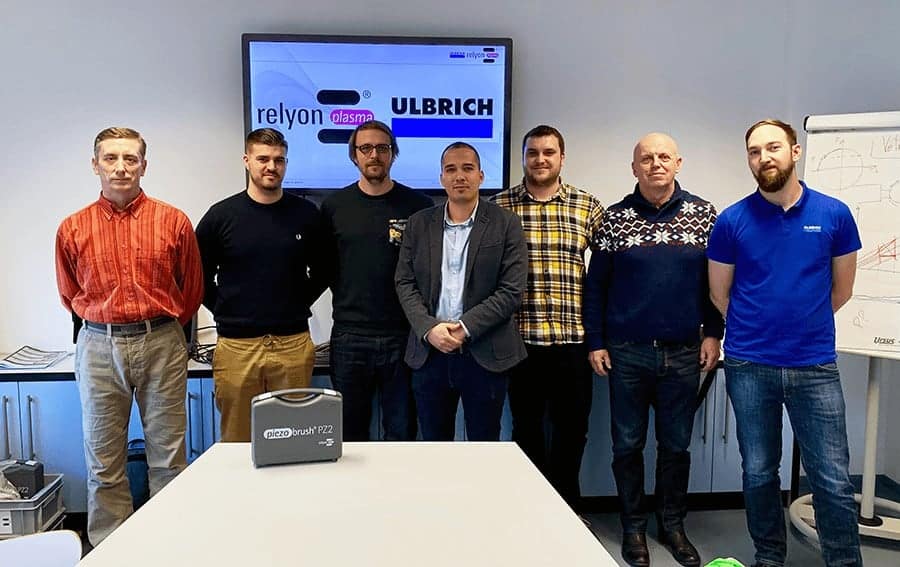 One of the highlights of the day for all participants was the plasmatool training and the associated application technology. The Plasmatool is the ideal hand tool for flexible and simple surface treatment in the industrial sector. During the joint application, very positive feedback about the Plasmatool came back to Michael Ries from the sales partners. Due to the high flexibility, a new business field for plasma technology is emerging in the following areas:
Railway construction – removal of rust or pre-treatment prior to the painting or varnishing process
Aircraft / caravan construction – Paint removal during repairs
Treatment of very large components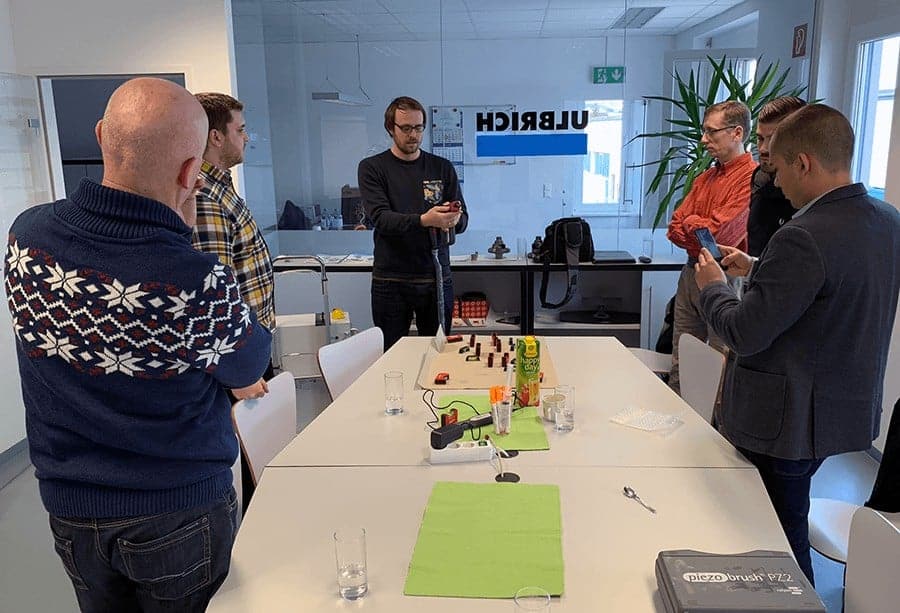 Furthermore, the simple integration capability of the Piezobrush PZ2-i was praised. The use of a foot pedal, an external switching option or the precise gas flow control with an external Mass Flow Meter were particularly emphasized.
Overall, the Europe-wide cooperation between Relyon Plasma and Ulbrich is bearing very good fruit. All participants were able to further expand their knowledge of plasma cleaning, plasma processes and bonding and are now well prepared for customer questions. So the training of sales partners was the next step to further advance this cooperation.