New nickel-plated A250, A350 and A450 nozzles
The surface of the A250, A350 and A450 nozzles used in conjunction with the plasmabrush® PB3 will be nickel-plated in the future. This will prevent the formation of a loosely attached copper oxide layer which leads to a nozzle improvement. Our investigations showed no change in the process parameters current, voltage, power, plasma and nozzle temperature, activation area and service life due to the nickel plating.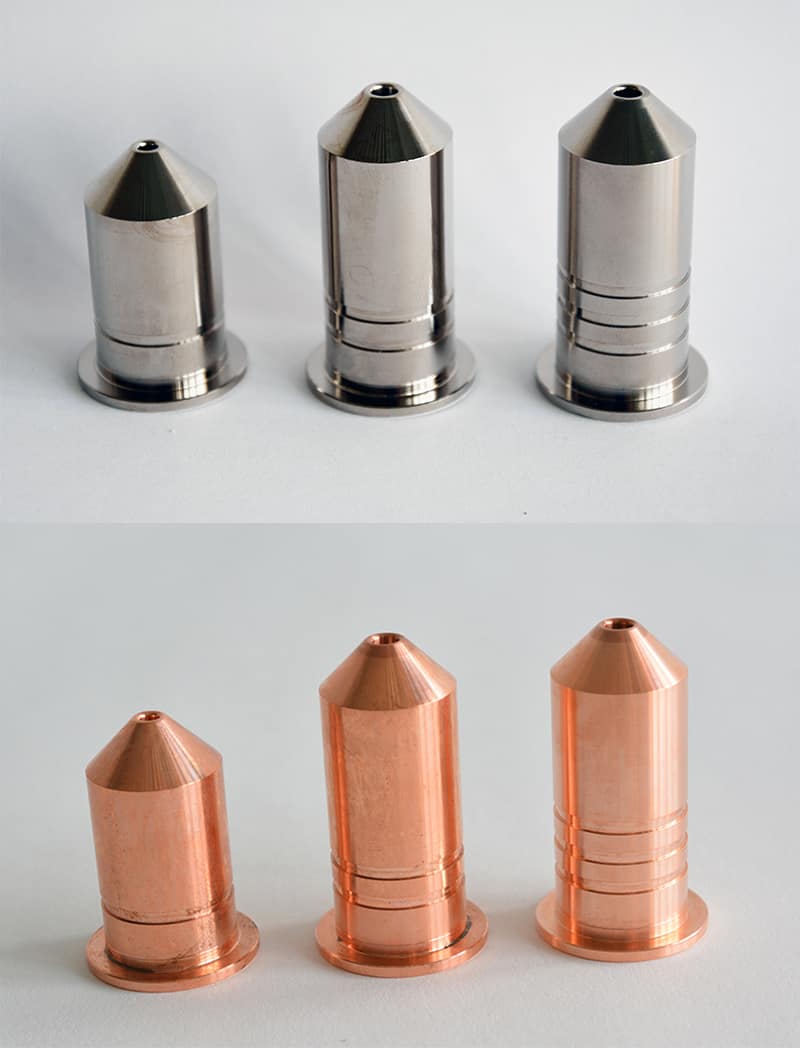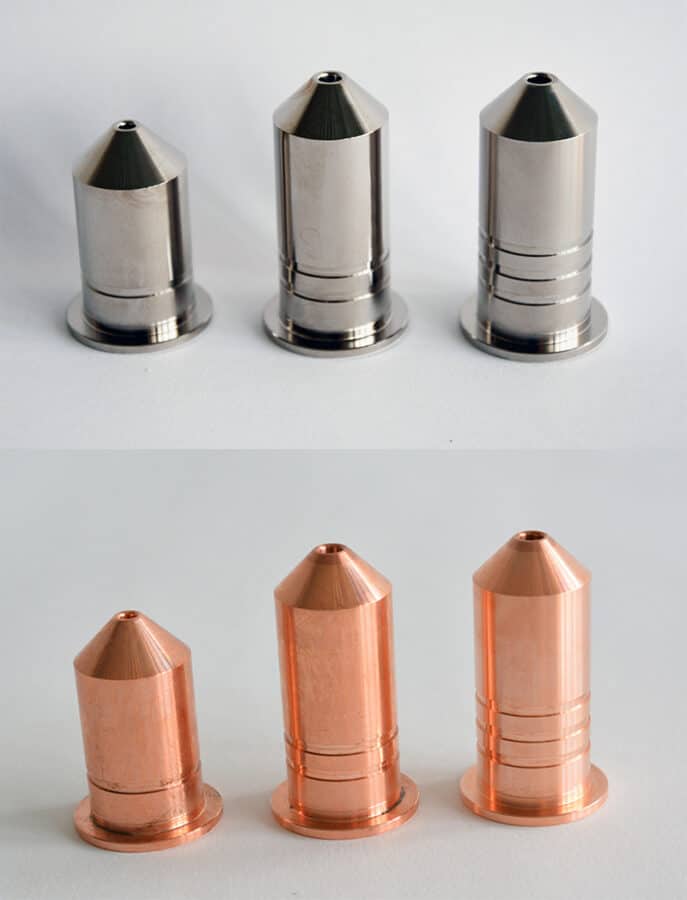 The example of nozzle A250 shows that the surface of the nickel-plated nozzles is intact even after a duration of more than 390 hours (see below). This prevents contamination of the samples by oxide residues.
The nozzles have new article numbers:
| Product designation | Old article number | New article number |
| --- | --- | --- |
| plasmabrush® PB3 nozzle A250 | 1000242500 | 1000242501 |
| plasmabrush® PB3 nozzle A350 | 1000600700 | 1000600701 |
| plasmabrush® PB3 nozzle A450 | 78707200 | 78707201 |
Tab. 1. The new nickel-plated copper nozzles, which will be offered starting in February.
The change will take effect from 01 February 2021. Orders placed before this date will not be affected. The previous nozzle models will only be available on special request from 01 February 2021.
You can find the product change notice here.
Use of A250, A350 and A450 nozzles
The nozzles are suitable for different applications and fulfil various optimization parameters:
Tab. 2. Overview of the application areas and the optimization parameters of the nozzles
If you have any questions about the product change, please do not hesitate to contact us at any time.
To the contact form >>