Plasma in the dental laboratory
The dental laboratory Till-Jung from Augsburg, Germany, has been using the piezobrush® PZ3 in the dental laboratory for 2 months and since then they do not want to miss it anymore. In this case study plasma is used at various stages in the dental laboratory to optimize and improve processes such as the glazing of ceramic or zirconium crowns or veneering with resin.
Glazing of ceramic or zirconium crowns
After a short plasma cleaning of the surface of ceramic or zirconium crowns with the plasma device prior to stain glazing, the glaze masses take on a completely different appearance. I experience that the painted layers literally nestle into any surface texture and no longer repell due to surface tension.
Rosi Jung - Zahntechnik Till-Jung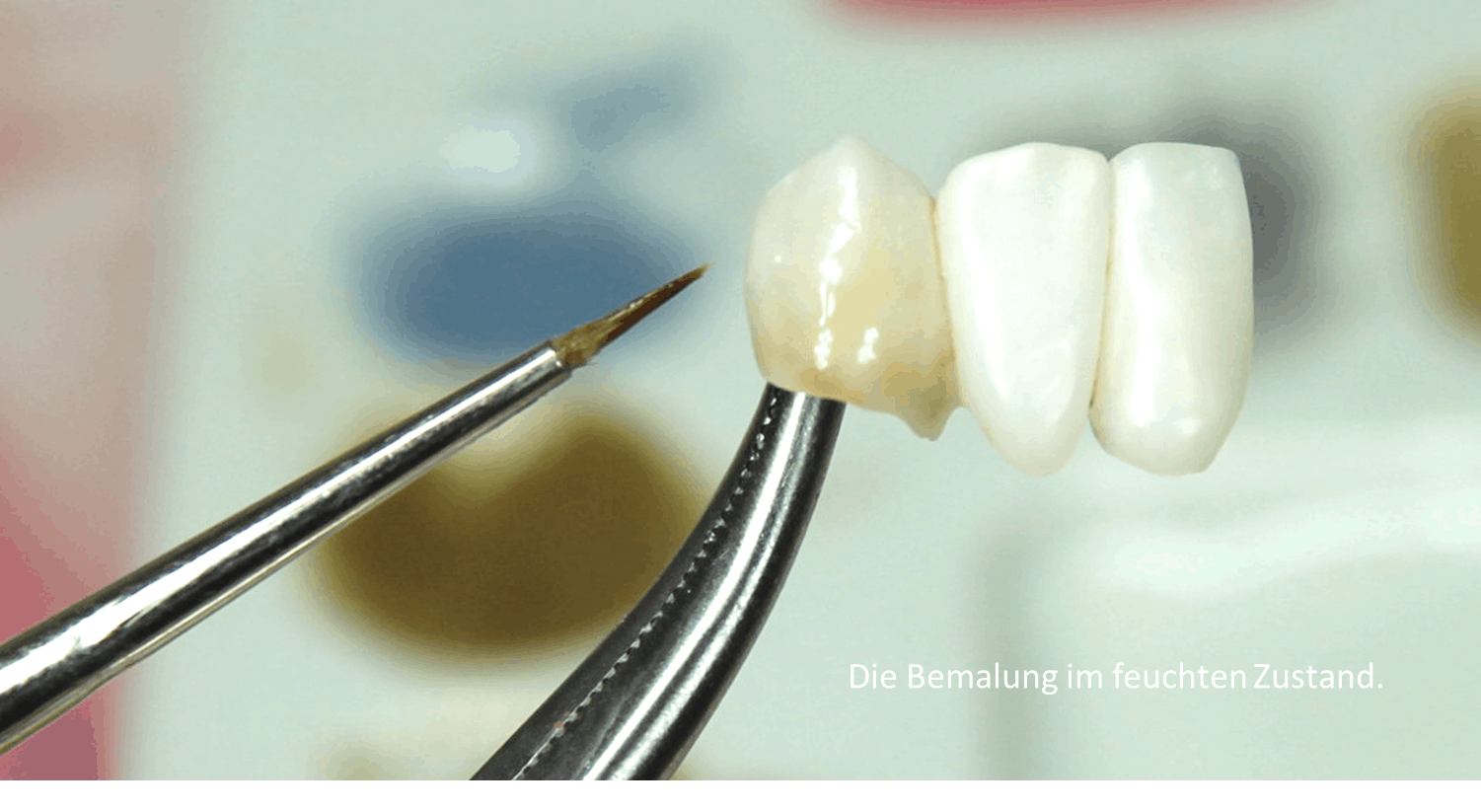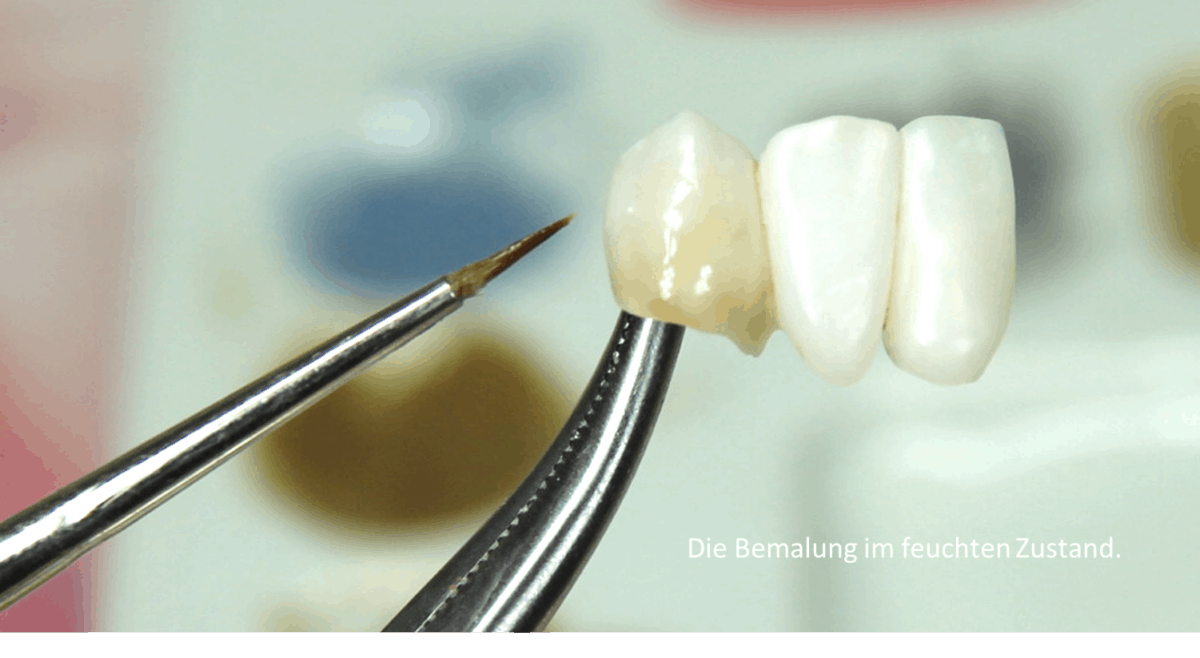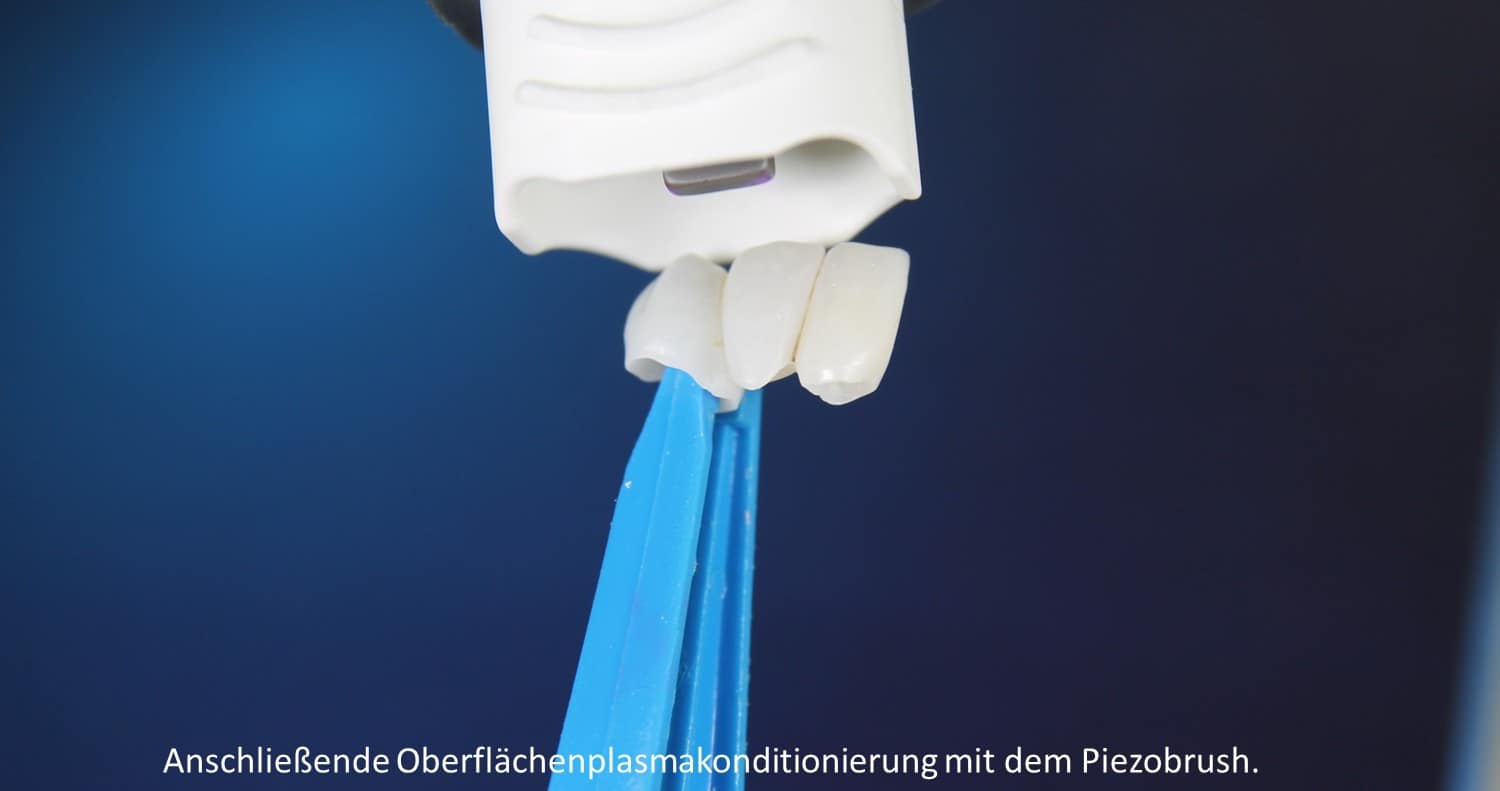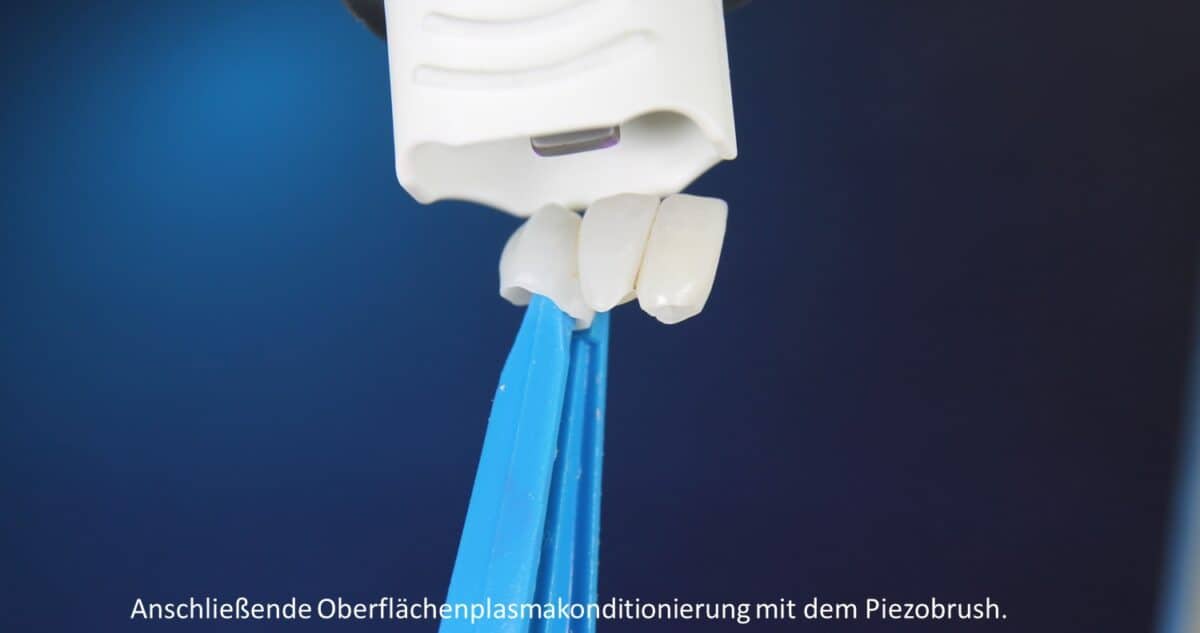 The colors thus remain more stable in place and no longer bleed. Even during pre-drying in the firing chamber, there is no unwanted drift of the glaze into the cervical area. The colors remain in their positioned place.
I can therefore work considerably more precisely and save myself a second glaze firing. I like the result very much.
Rosi Jung - Zahntechnik Till-Jung
Plasma cleaning prior to veneering
Secondly, the piezobrush® PZ3 is used for plasma cleaning of the veneering surfaces of the blasted metal outer telescopic crowns before veneering with opaquer. Immediately after blasting, the surface is cleaned with compressed air and subsequently briefly conditioned with the piezobrush® PZ3. Primer is then applied and the veneering resin is layered on.
During shearing tests, not only I but also my co-workers had the distinct feeling of a considerably more aggressive
adhesion
after
surface cleaning
with the plasma device. This is actually quite logical when the plasma jet removes atoms that form an impurity layer on the surfaces and the plastic primer thus has more contact with the targeted metal structure.
Horst Till - Zahntechnik Till-Jung
In addition, implant abutment adhesive bases are also enhanced with the plasma jet to improve the adhesion of crowns and abutments.
Conclusion
We work with the piezobrush® every day. For us, it closes a tricky gap in the dental production chain and gives a good feeling of increased safety.
Horst Till - Zahntechnik Till-Jung
If you would like to learn more about plasma in the dental laboratory, please contact us.
Contact us >>