piezobrush® PZ2
Plasma handheld device for manual use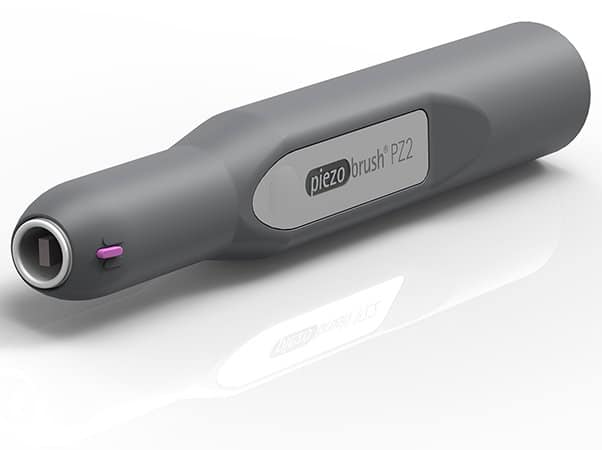 The piezobrush® PZ2 has been conceived to be an efficient handheld unit. The plasma handheld device is also very suitable for being used in professional model making, in laboratories and the manual assembly of small lots. Bonding of synthetic materials becomes easier due to surface activation resulting from the impact of cold plasma.
Also the adhesion of coatings in the automotive field of application or on polypropylene is optimized. As a further advantage, prior treatment with the piezobrush® handheld unit increases the bonding strength in the case of epoxy-based adhesives being used for bonding materials, such as glass, GRP, ABS and other synthetic materials. Due to the low thermal stress, treatment of materials conventionally used in model making – such as wood and various kinds of paper – using all-purpose power glue is excellent.
At a maximum power consumption of 30W, cold active plasma with a temperature of ~ 50°C is generated. The piezobrush® stands out due to its low-maintenance construction principle. All individual components are characterized by their long-term durability and do not need to be replaced or maintained.
Get in contact >>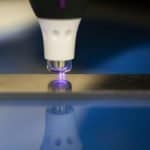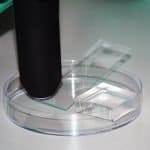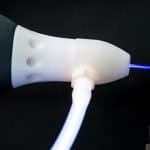 Field of application
Professional model making (automotive, medical technology and industry)
Assembly of small series
Research in the medical and food industries
Development and optimisation of production processes in the electrical engineering industry
Dental laboratories
For microbiological, medical, microfluidic or food processing processes
Possible applications
Activation of surfaces for bonding of various base materials
Surface treatment
Superfine cleaning
Germ reduction on carrier materials such as glass, plastic and metals
Reduction of oxide layers
Customer references
By micro-cleaning and activating surfaces with the piezobrush PZ2, we were able to improve the quality of our bondings. This has made them more durable and resilient, enabling us to offer our customers very high-quality products. The application of the device is simple and also our parts with small and complicated design can be handled without problems. The technical support was always available by telephone and always helped us to find a sensible solution.
Andreas Nellis – PIL Sensoren GmbH
Detailed customer reports >>
Technical specifications
Electrical connection 110 – 240 V / 50 – 60 Hz / 15 V DC
Power consumption max. 30 W
Weight 180 g
Plasma temperature <50 ° C
Typical treatment distance 2 – 10 mm
Typical treatment width 5 – 20 mm
Nozzles
Different surfaces must be activated with the appropriate accessories to achieve a good result. We offer a wide range of accessories for our plasma handheld piezobrush® PZ2.
Standard Nozzle
The standard nozzle of the piezobrush® PZ2 is, as the name suggests, the nozzle for all-round applications on non-conductive substrates (e.g. plastics).
Nearfield Nozzle
The Nearfield nozzle is specially designed for the activation of conductive substrates (e.g. metals, sandwich materials or composite materials like CFK) or conductive polymers.
Multigas- and Needle nozzle
The multigas nozzle can basically be used in two operating modes – with and without external gas supply. A silicone hose (outside diameter 4 mm) is included in the scope of delivery for the lateral gas connection of the needle protective cap. The gases nitrogen, argon and helium are tested for operation. Flow range: approx. 0.5 to 3.0 litres/minute. The internal electrode needle is exposed by unscrewing the front needle protection cap. To treat narrow grooves, bores or other cavities, the needle can be used for very fine machining. More information about our nozzles>>
Technology – Plasma handheld with Piezo Technology
In order to provide products having convincingly compact dimensions, we developed the PDD® Technology. PDD stands for piezoelectric Direct Discharge. It is based on the direct, electric discharge at an openly operated piezoelectric transformer (PT).
By means of PDD® Technology, low input voltage is transformed. This results in high electric field strengths. The ambient process gas – typically air – is dissociated and ionized.
The advantages of direct discharge control are obvious: The excitation of gas molecules is highly efficient and safe. Furthermore, the power density of the compact device is extremely high. In practice, a processing performance level is now achieved that had previously been possible only by means of considerably larger installations. This is the ideal device for manual applications in laboratories, medical technology, in commerce and in industry.
The piezobrush® has been conceived for application by end-users. Here, relyon plasma has paid particular attention to usability and user-friendliness. The piezobrush® requires no specialist, technical knowledge and no complex infrastructure.
The CeraPlas HF plasma generator, from TDK Electronics, is a direct high-voltage discharge component for plasma generation, forms the heart of the plasma handheld. The piezoelectric RF plasma generator offers a high ionization rate and an effective ozone generation rate as well as multigas ignition, low power consumption and no magnetic fields.
piezobrush® PZ2 OEM Module
PDD® Technology opens up an enormously wide range of applications. Industry, medical technology, water and air quality are just some of these attractive potentials.
In cooperation with you, we may develop special variants and realize the embedment of PDD® basic technology into your application in accordance with your individual projects and requirements. Owing to the high efficiency and compactness as well as due to the low operational voltage, we are in a position to quickly tailor your specific prototype. You do not have to go a long way to your serial product. Simply contact us!
The piezobrush® PZ2 as loan unit
Would you like to test the piezobrush® PZ2 plasma handheld? No problem – our piezobrush® PZ2 is also available on loan. We will send you the piezobrush® PZ2 for a rental fee and you can test the tool directly on your premises in your individual working environment. If the piezobrush® PZ2 convinced you during the test phase, we will of course credit the rental fee to the purchase price. Otherwise, you can simply return the rental unit to us at the end of the test phase. Request rental unit >>