Industry Meeting Medical Technology
Bonding, dosing & moulding of parts and components in medical technology
Mirentxu Asín and Michael Ries from Relyon Plasma were together with Andreas Löhnert from Löhnert Industriebedarf at the medical technology industry meeting of Forum MedTech Pharma. The event at Scheugenpflug AG in Neustadt an der Donau dealt with the bonding, dosing and moulding of parts and components in medical technology.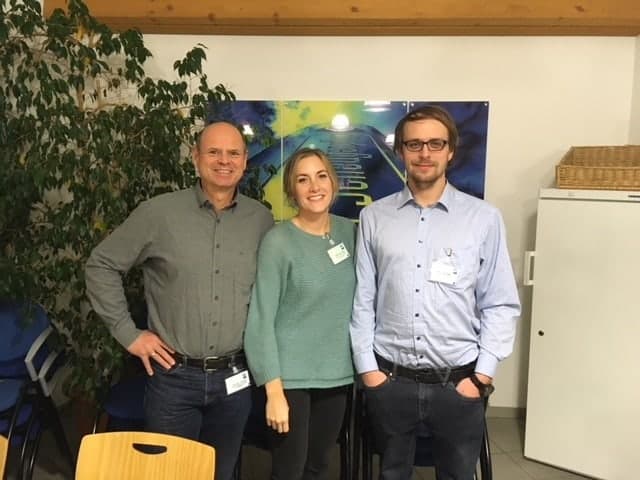 High development costs, numerous regulatory requirements and often only limited market volumes or short product life cycles – the challenges for manufacturers and suppliers of medical technology are manifold. Both the production facilities and the products themselves are subject to strict quality requirements. Verified and reproducible processes are an indispensable prerequisite for being able to meet all requirements. At the industry meeting at Scheugenpflug AG, the possibilities and potential of customer-specific adhesive, dosing and moulding processes in the development and production of medical components and assemblies will be explained.
Otherwise, components to be critically bonded can be pre-cleaned and simultaneously activated by plasma pretreatment. If components are to be moulded, plasma pretreatment is also an option. The surface energy of the usually very different components of a circuit board is increased so that better adhesion between the casting material and the component is achieved.
The industry meeting will be rounded off by several lectures, e.g. optical bonding, process engineering or the use of modern adhesives in medical technology. After the event there was enough time to exchange ideas and ideas and to further strengthen the relationship between relyon plasma and Löhnert Industriebedarf.