Nozzle lifetime of plasmabrush® PB3 A250 nozzle
The plasmabrush® PB3 high-performance plasma system is known for its robustness, the equally compact design and the long service life. Only the electrode and the nozzle are wearing parts of the atmospheric pressure plasma system. Between these two components the electric arc is stabilized by raising the process gas into the plasma state. In the following report the lifetime of the plasmabrush® PB3 A250 nozzle is investigated.
By choosing the right nozzle, a process can be optimally adapted to the respective application. The A250 nozzle is the optimal choice for low potential and temperature-sensitive plasma applications. The nozzle is connected to ground potential and thus serves as the cathode for the DC voltage pulses of the system. Due to the special geometry of the nozzle, the arc, which is responsible for the discharge, is enclosed within the nozzle geometry, so that the direct discharges are located inside the nozzle. In contrast, the emerging plasma beam consists only of secondary plasma. With the so-called secondary plasma, highly reactive species are transferred without charge carriers leading to a high potential of the nozzle. This makes this nozzle particularly suitable for applications in electronics industry.
A further advantage of the design of the A250 nozzle results from its burning behaviour. The plasma is generated by high voltage flashovers. As already described, the nozzle is a wear part within the system. For the user, the nozzles can be exchanged without tools in a very short time.
Bruning behaviour
With an air flow of 35 standard litres per minute (slm), the discharge is distributed over the entire inside of the nozzle. As a result, the burning behaviour remains constant. For a longer lifetime of the nozzle the flow dynamics can be optimized by a suitable air flow.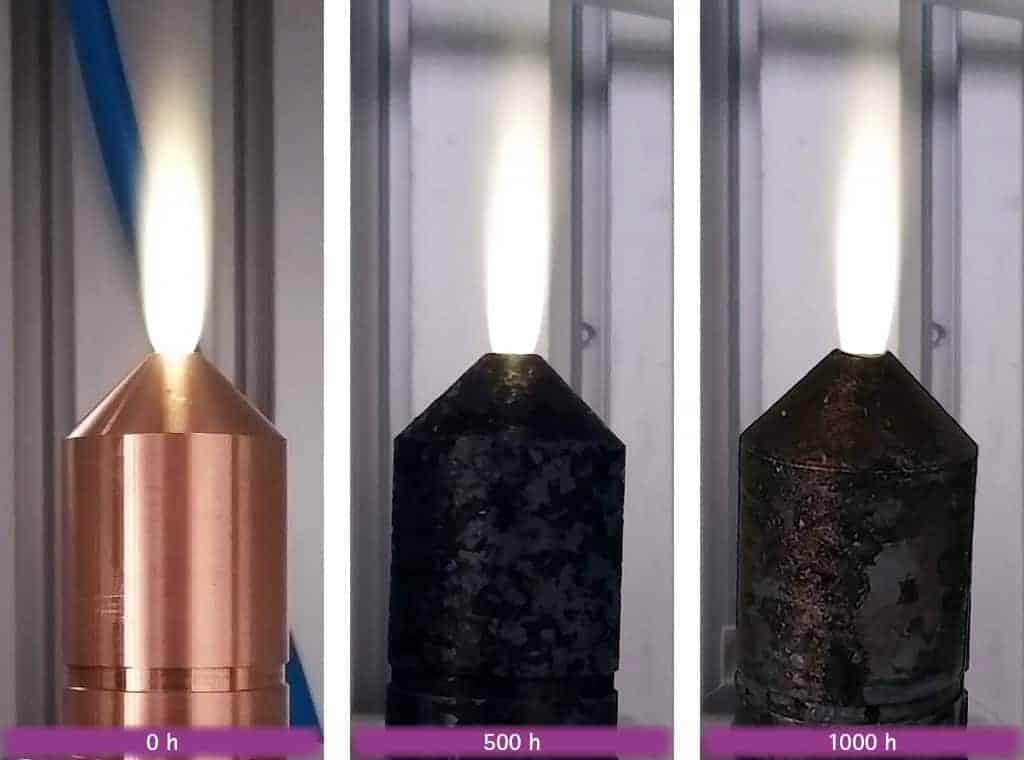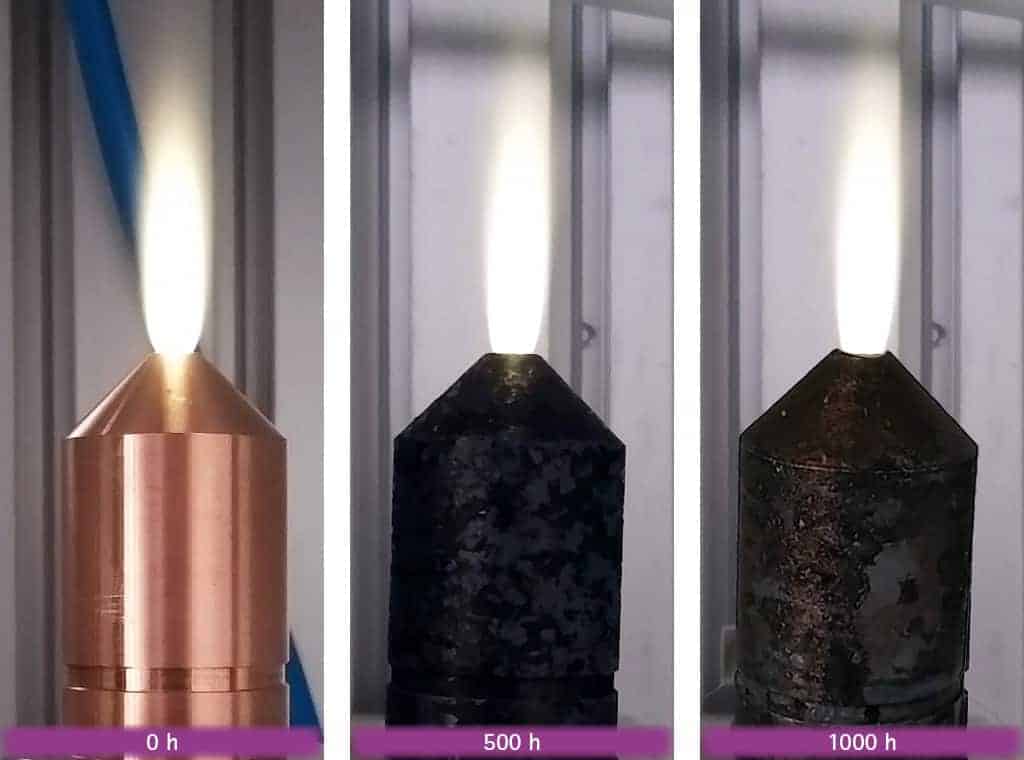 The figure above shows the burning pattern of the escaping secondary plasma of the nozzle after 0, 500 and 1000 operating hours. Here it becomes clear that although the nozzle material gradually oxidizes, the focal image, which is decisive for the process, hardly changes during the operating time.
Temperature
In addition to the visual evaluation of the process, a constant behaviour over time can be shown via temperature. The following figure shows the measurement setup for temperature measurement. It is clear that the temperature at a distance of 8 mm is constantly at approx. 300 °C.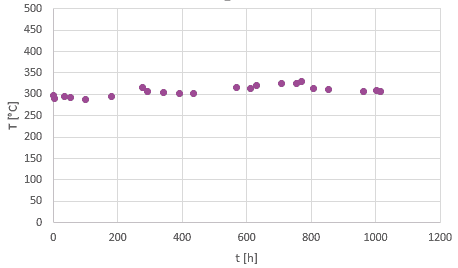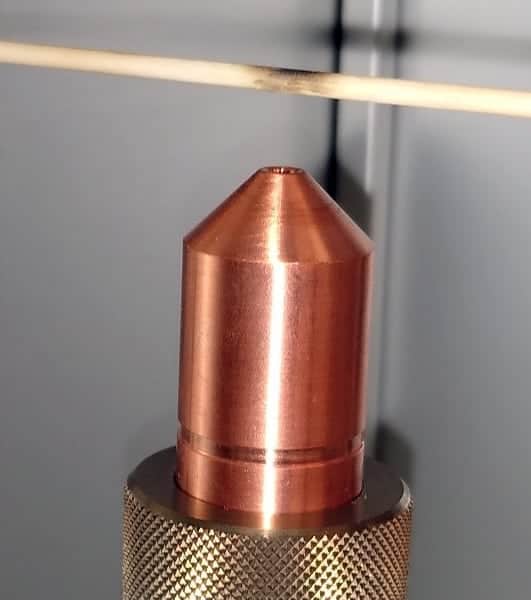 In summary, the A250 nozzle can be described as a low potential and relatively cold plasma nozzle with a long service life of 1000 h. The plasma properties remain constant over the entire period and do not require any readjustment in the process.