Visit to Kunststoff-Zentrum SKZ in Würzburg
At the beginning of the year, our colleague Corinna Little had the pleasure of visiting the Kunststoff-Zentrum SKZ in Würzburg, where she was shown the extensive equipment of the laboratories by the team of the Joining and Surface Technology Research Department. In addition to the numerous analytical methods for surface characterization such as contact angle measurement or scanning electron microscopy with EDX (element analysis), the experts at SKZ have various mechanical testing methods at their disposal, including tensile, compression and bending tests. Extensive ageing tests can also be carried out at the Würzburg site using climate and temperature chambers.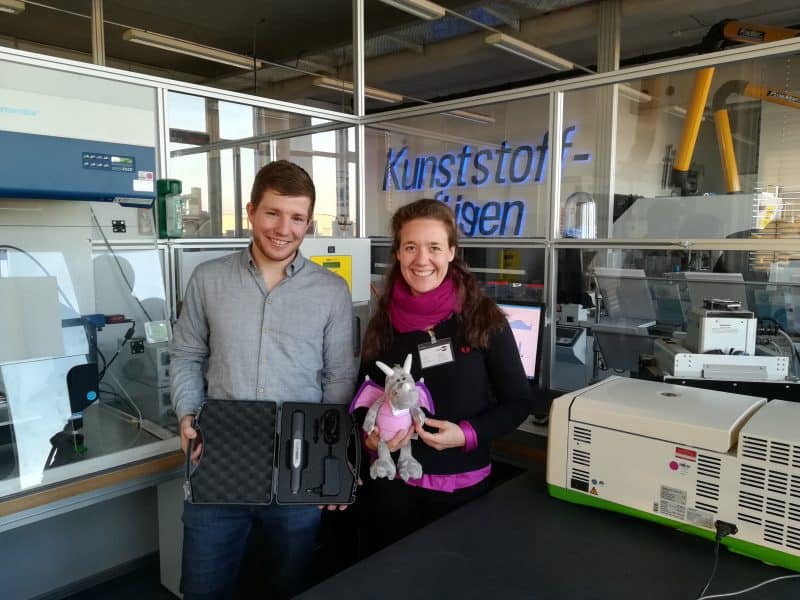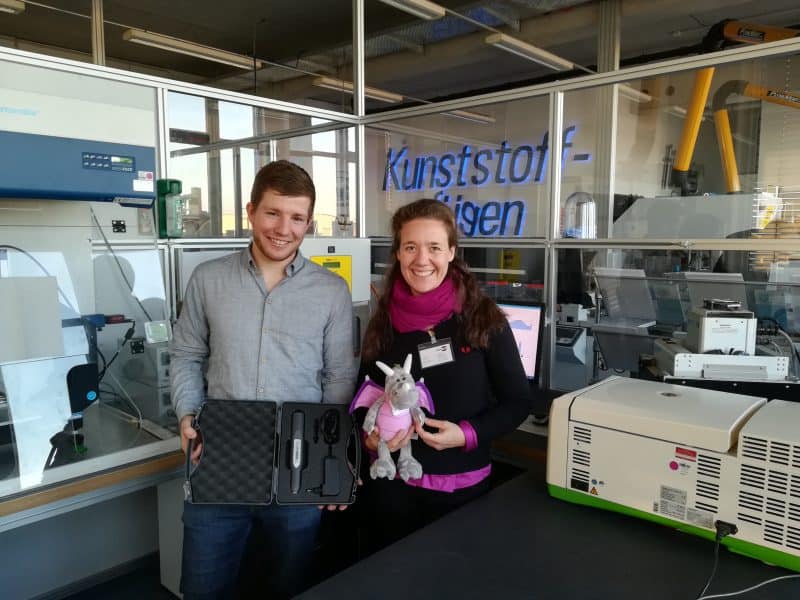 In the field of surface pre-treatment, all common processes are represented in the laboratory, from flame treatment and various lasers to low-pressure and atmospheric-pressure plasmas and corona. We are happy to extend this wide portfolio with our cold plasma technology in the piezobrush handheld unit.
The Kunststoff-Zentrum SKZ offers different interesting workshops in the next weeks: