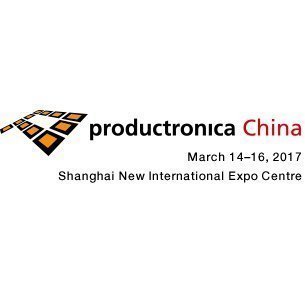 relyon plasma at Productronica China
Relyon plasma GmbH has successfully made a strong impression on visitors at the Productronica trade fair in Shanghai, having presented their products for the third time. Productronica 2017 took place from 14th to 16th March at the International Exhibition Center. With a robotic system and plasmabrush PB3 plasma generator, the customer substrates could be treated on relyon plasma's test bench.
A large number of trade fair visitors have been interested in the cleaning of diamond saw blades on site. A great deal of interest has been gained by the local treatments with precisely adjustable plasma pulses (10 ms to several seconds) which in many cases make it possible to dispense with the automated movement of the substrate or the plasma generator during the plasma treatment (cost reduction). This feature was made possible by the new software for the control of the PS2000 OEM high-voltage source.
The numerous highly interesting measuring contacts will certainly contribute to a noticeable increase in sales in China.