« Back to Glossary Index
Acrylonitrile-butadiene-styrene copolymer (ABS)
Acrylonitrile-butadiene-styrene copolymer (ABS), also abbreviated as ABS, is a thermoplastic terpolymer consisting of the monomers acrylonitrile, 1,3-butadiene and styrene. The quantity ratio is approximately the same:
15-35 % Acrylonitrile
5-30 % Butadien
40-60 % Styrene
ABS is a colourless to grey solid that is frequently used in the manufacture of household and consumer products. In Europe, ABS is also widely used in the automotive and electrical industries.
Surface energy and contact angle
The following table shows the effect of plasma treatment with the plasma system plasmabrush PB3 on ABS.
| | | |
| --- | --- | --- |
| Material: ABS | Surface energy | Contact angle H2O |
| Untreated | 51,0 mN/m | 79,5° |
| 5 minutes after plasma treatment | 70,5 mN/m | 25,5° |
| 1 hour after plasma treatment | 72,0 mN/m | 25,5° |
| 2 hours after plasma treatment | 73,5 mN/m | 22,0° |
| 4 hours after plasma treatment | 74,0m N/m | 19,5° |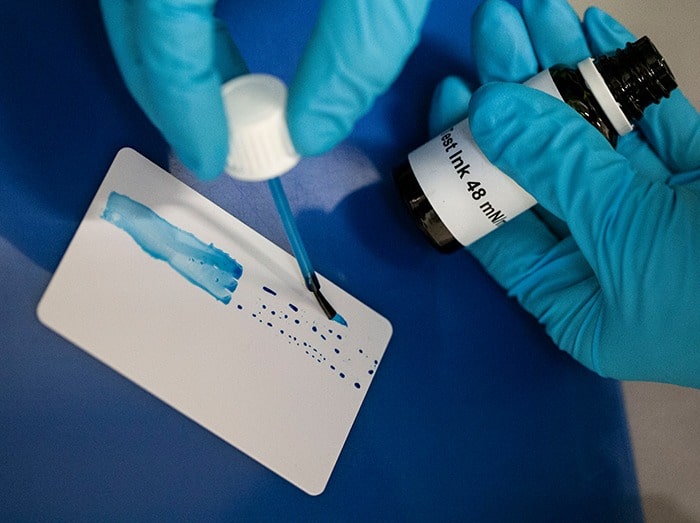 Surface energy of ABS before and after plasma treatment
« Back to Glossary Index