USB Communication PB3 Plasma System
USB Communication PB3 Plasma System
In this system configuration, all plasma operating parameters can be controlled as well as displayed on a PC, which also makes it ideal as a test environment for technical service and customer service. Our program with its clear layout lets you comfortably connect to the PS2000 CAN bus via USB. All you need is a dry compressed air supply with adjustable system pressure, a Windows PC with USB port and our USB/CAN converter.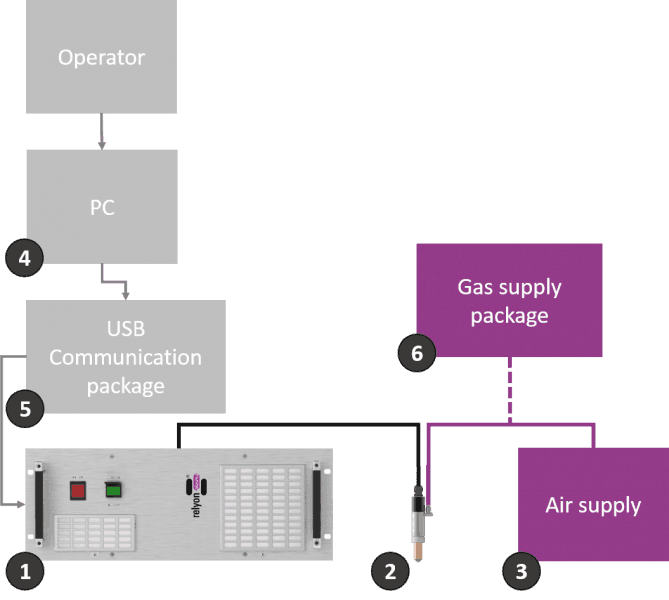 Installation
PS 2000 high power supply
PB3 plasma system supplied with fixed throttle
Air supply with constant pressure adjustement
PC with control and visualization adjustment
USB interface for PC
Optional gas supply package
Information: Simplified functional scheme
Connect your PS2000 to the mains power supply. Connect your PC to the PS2000 via USB/CAN Adapter. Start PlasmaControl software. Adapt the airflow via system pressure. Ignite the plasma using your software plasma button.