Multiple PB3 Plasma System
Multiple PB3 Plasma System
In a modern production environment, several plasma channels can be integrated intelligently and connected to any control solution you choose. We have developed flexible solutions for Siemens, Allen-Bradley/Rockwell, Beckhoff and equivalent control systems. Each of these manufacturers offers a CAN module. Simply download our driver (universal EDS file) and thus gain full process control in your system environment. Your system can be connected to easily, no matter the SPS manufacturer.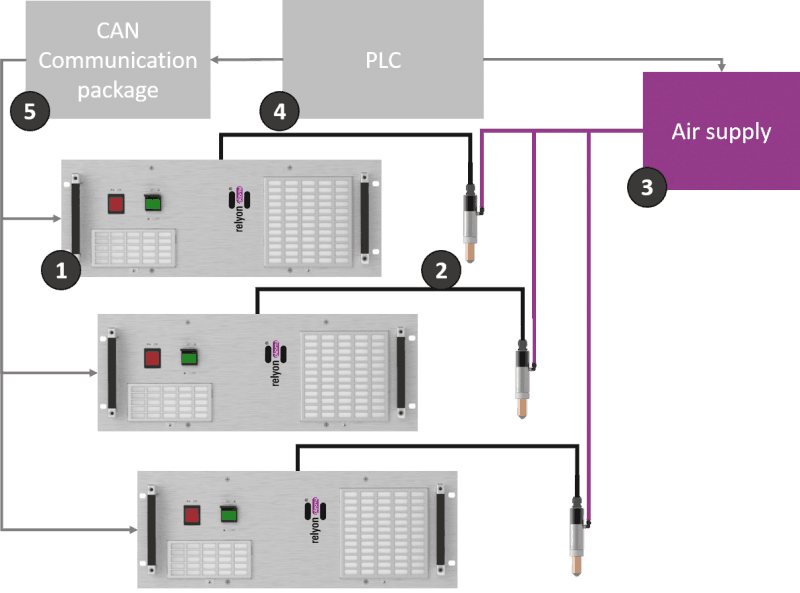 Installation
PS2000 high power supply
PB3 plasma generator
Adjusted air supply
Host controller
CAN bus for PLC
Information: Simplified functional scheme
All processes are controlled via CAN bus by addressing up to 127 channels simultaneously. Thus, air pressure or gas supplies can be integrated without any difficulty. This system makes it very easy to monitor mass flow of air or any process gas mixtures. The entire system intelligence is implemented into the central control.