Digital Communication PB3 Plasma System
Digital Communication PB3 Plasma System
All you need is a dry compressed air supply with adjustable system pressure and our small-sized I/O control. Your system is controlled using simple I/O signals from your facility. This solution works for several plasma channels simultaneously as well.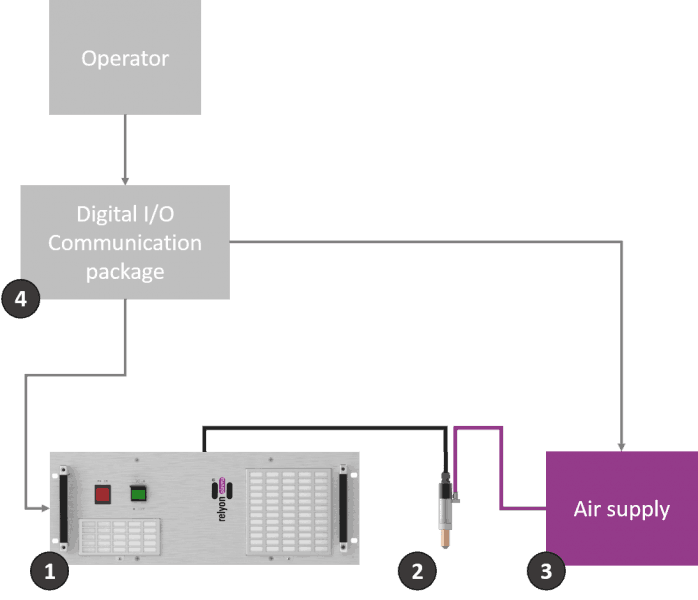 Setting
PS2000 High Power Supply
PB3 Generator equipped with preset valve
Air supply at a constant pressure setting and magnet valve
Digital I/O Communication package
Information: Simplified functional scheme
Connect your PS2000 to the mains supply. Connect your control to the PS2000. Adapt the airflow via system pressure. Ignite the plasma via an external switch signal.