CAN Communication PB3 Plasma System
CAN Communication PB3 Plasma System
In this system configuration, all plasma operating parameters can be controlled and displayed on a PLC, which also makes it ideal as a test environment for technical and customer service or for use with different lots in in-line production.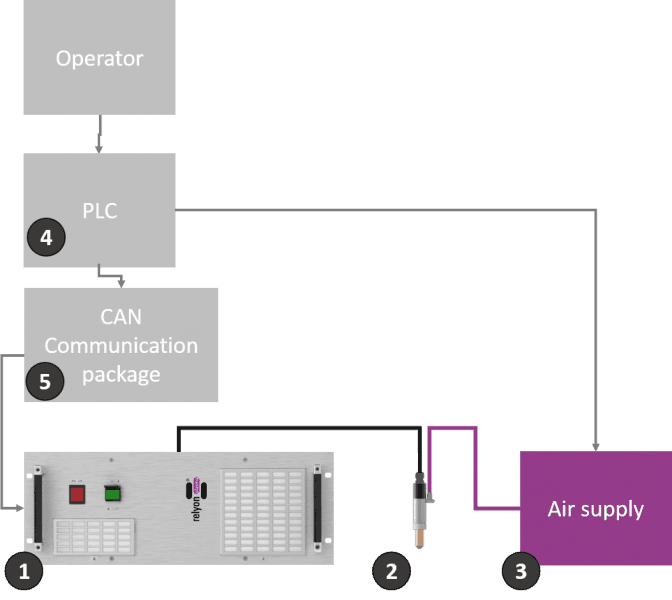 Installation
PS2000 High Power Supply
PB3 plasma generator with fixed throttle
Air supply with constant pressure adjustement and preset valve
Superior PLC
CAN Interface for PLC
Information: Simplified functional scheme
First, the system pressure is set at the air supply. About a permanently set throttle valve on the plasma generator PB3 is set according to the solid curve a constant flowrate. For process control, different PLCs can be used which have a CAN-Bus interface or a CAN-Bus expansion card. The integration is supplied by the customer.