Basic PB3 Plasma System
Start the plasma process reliably and easily by the simple push of a button with preset operating parameters. All you need is a dry compressed air supply with adjustable system pressure.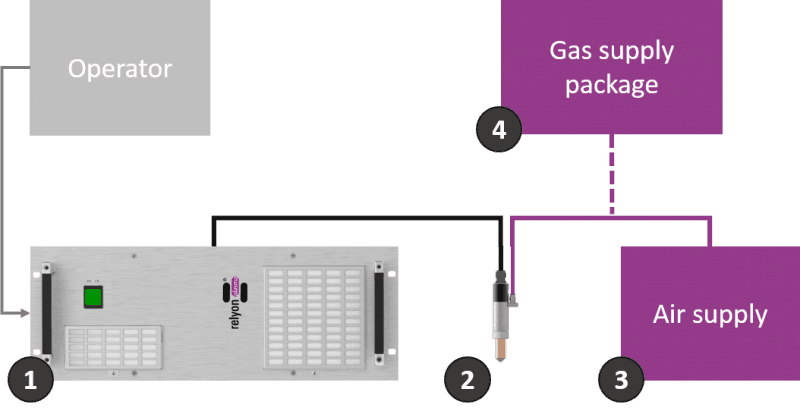 Information: Simplified functional scheme
Connect your PS2000 to the main supply. Then adapt the air flow via your system pressure. A constant flow will be provided when using a throttle valve dependent on the system pressure. Ignite the plasma flame by pressing the button at a preset value of frequency and power.